Didier François, French Journalist Held With James Foley, Breaks Silence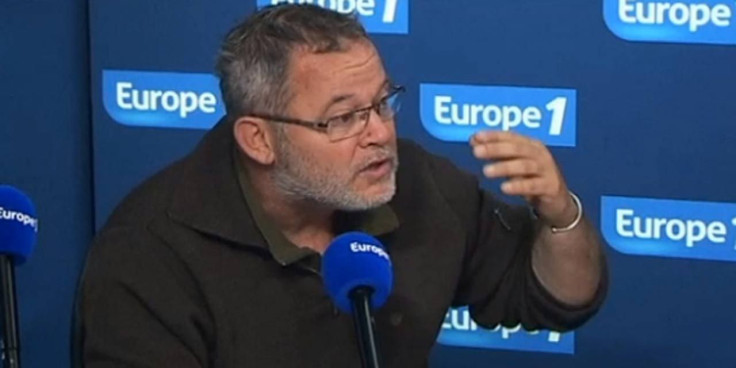 A French journalist who was kidnapped in Syria and held by ISIS militiamen with James Foley has spoken publicly for the first time of his ordeal with the American journalist, who was later beheaded by the jihadist militants.
"I never spoke about it publicly because the kidnappers had threatened reprisals on the remaining hostages if we spoke," Didier François told the radio station Europe1, for which he was reporting in Syria when he was kidnapped in June 2013. "We contacted the families of the kidnapped and the American authorities, but publicly we decided to keep quiet," he said in an interview.
François and three other French journalists were freed in April near the Syrian-Turkish border. The French government denied reports that a ransom of $18 million had been paid to end their 10-month captivity. ISIS had demanded a 100 million euro payment to free Foley.
A recent New York Times report highlighted a disparity in policies between the U.S. government and its European Union counterparts: The Americans typically refuse to negotiate with the Islamist militant groups that hold U.S. hostages, while the Europeans are willing to pay ransoms to free their citizens. That has turned into a lucrative business for several militant groups.
Along with Foley, François, 53, said he shared his detention with Steven Sotloff, another American journalist who appears in the ISIS video that shows Foley's killing. In it, the group threatened to kill Sotloff as well if the U.S. continues its air strikes against ISIS targets in northern Iraq.
Foley was threatened with execution "several times" during his detention, as were others in the group of detainees, François said. "One of the last times I saw him before leaving," François recounted, "this group, which has a taste for the macabre, made him stand against a wall in a pose as if he had been crucified."
Foley, 40, "was an extraordinary kid, a superb journalist" and was "extremely strong, who never cracked despite extremely difficult conditions," François said. "He was very calm, very determined … it was nice to share those long hard hours." During the eight months spent together, the American journalist was "among those prisoners who, despite the prohibitions, would keep asking for others," for things like more food and better treatment.
© Copyright IBTimes 2023. All rights reserved.