Disappearance Of Madeleine McCann: Who Is The Mystery 'Woman In Purple'?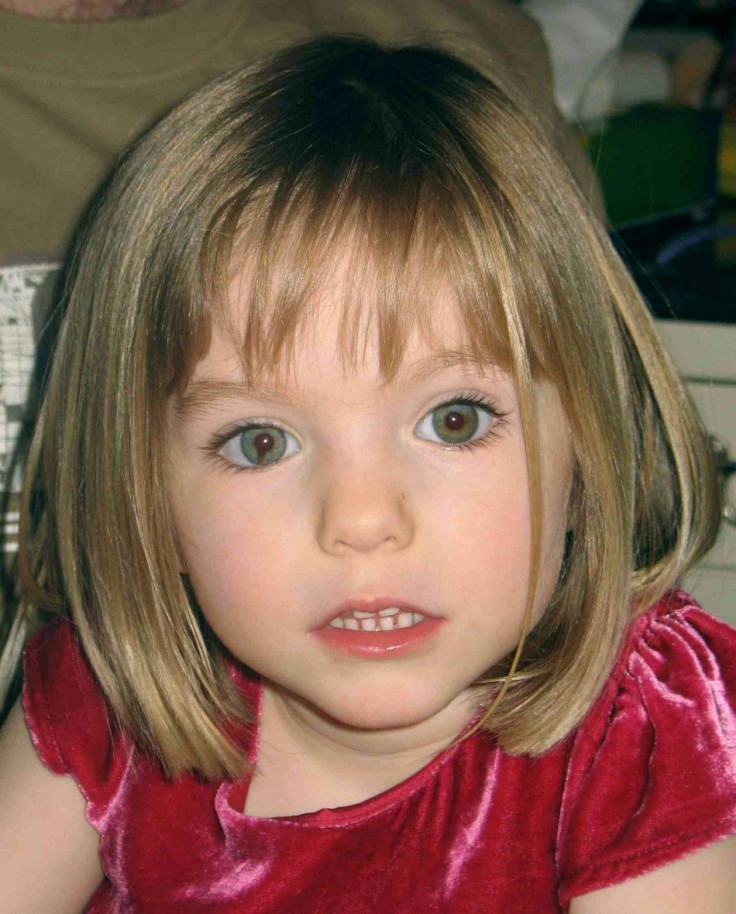 A criminologist investigating the disappearance of Madeleine McCann has reportedly identified a person of interest sought by British police. Media reports said that a "woman in purple," who was seen standing outside the apartment of the missing girl on May 3, 2007, could shed light into the case.
The search for the woman, whom Scotland Yard wants to question, took the investigators to Bulgaria. On Sunday, reports said, citing criminologist Heriberto Janosch Gonzalez, that the woman is a Bulgarian waitress named Luisa Todorov. The 58-year-old and her husband were reportedly working at the Ocean Club resort in the Portuguese civil parish when the three-year-old went missing, the Daily Mail reported.
The couple was interviewed days after Madeleine's disappearance and the two denied any knowledge of the case. Since then, investigators have not spoken to the couple.
"Examining all the known statements it seems highly likely the police are seeking the Todorovs," Gonzalez — who has investigated the case for 10 years — told U.K.'s the Mirror. "They are the only known people with a clear link to Bulgaria."
Madeleine went missing after her parents left the 3-year-old and her 2-year-old twin siblings alone inside a vacation apartment rental in Portugal in 2007 while they went out to dinner. Her parents, Kate and Gerry McCann, have maintained their innocence in relation to their daughter's disappearance. They were named as official suspects four months after her disappearance, but Portuguese police dropped the case in July 2008 due to lack of evidence. Authorities in London have spent around $13 million investigating Madeleine's disappearance since she went missing 10 years ago.
Earlier this month, the Independent reported that the "woman in purple" was the widow of a sex offender who may have information about the case.
The woman was reportedly married to a convicted sex offender who is now dead.
"She caught my eye because she was dressed in purple plum clothes," Jenny Murat, who said she saw the woman standing on the street the night Madeleine went missing, told the Independent. "It struck me as strange."
Murat said she alerted authorities once she heard about the situation.
"It's so unusual for anyone, particularly a woman, to be standing alone on the street in our resort, just watching a building," she said. "The next morning, we heard that a little girl had gone missing, and I later told police about the woman I'd seen right outside. I didn't recognize her and don't have a clue who she is, but she seems a bit suspicious."
It remains unclear whether McCann was alive or dead. Her parents Kate and Gerry insist they must continue searching for their daughter as there is "absolutely nothing" to suggest their daughter has been harmed.
© Copyright IBTimes 2023. All rights reserved.