Disney Gifts For Adults: 10 Gift Ideas Theme Park Fans Will Love This 2015 Holiday Season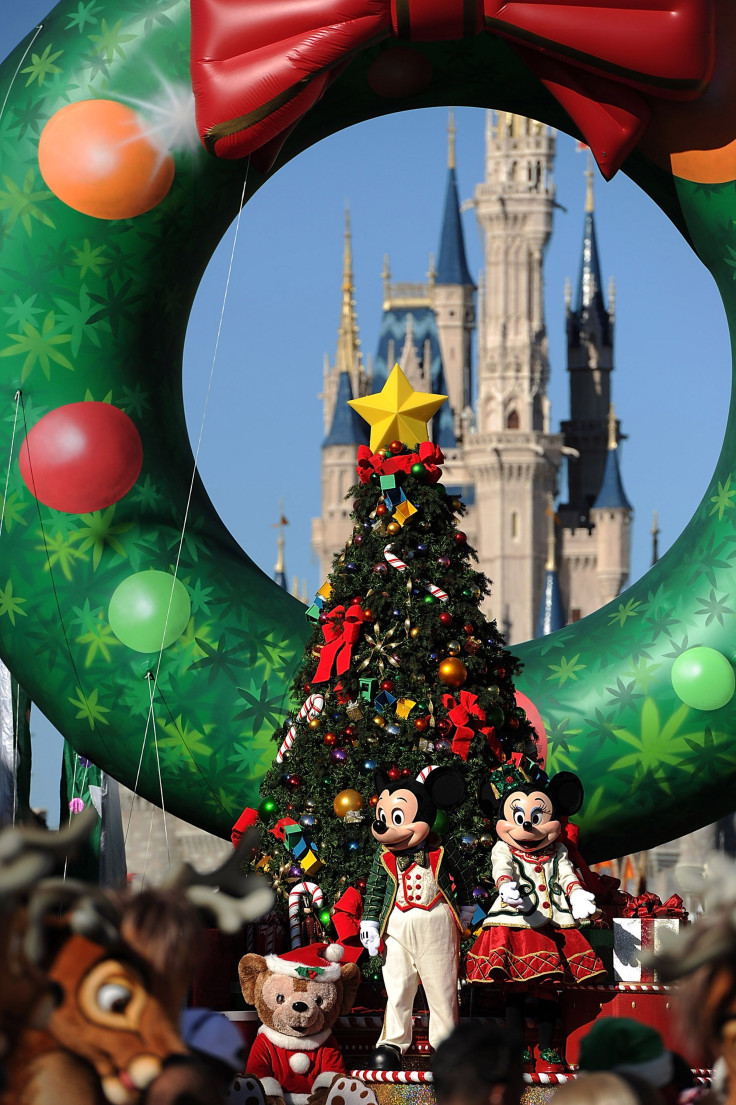 It's officially the most magical time of the year. If you're looking to buy a Disney fan a gift this holiday season, what better kind than one from the most magical place on earth? If you don't live near a Disney theme park, that's not a problem! There are several gifts you can purchase online.
Here are 10 gift ideas for the adult Disney fans in your life this 2015 holiday:
1. Chip Mug ($19.95) Disney Store
What better way to enjoy your morning coffee or tea than in a Chip mug? This animated "Beauty and the Beast" character has been transformed into a real, working mug, which can hold 10 ounces of liquid, and comes complete with a "real" chip on the side. (It's actually painted to look that way.) Belle would definitely approve!
2. Attraction Poster Calendar ($21.95) Disney Store
Let your Disney fans' love for the theme parks show all year round by gifting them this 12-month poster calendar. Each month includes a new photo of a vintage attraction poster. With images from Mr. Toad's Wild Ride to the long retired Skyway and classics like Pirates of the Caribbean, it is sure to thrill any Disney fan. The best part? The pictures are designed to be removed and framed after use.
3. Magic Kingdom Plates ($5.95 and up) Disney Store
Every meal can't be at Disney, but every mean can have a little Disney flare. The theme park's website sells dinner plates themed to each section of the Magic Kingdom park -- Fantasyland, Adventureland, Frontierland and Tomorrowland. The plates, which are dishwasher-safe, are available in two sizes (7-inch for $5.95 and 8-inch for $6.95.) Each plate is sold separately.
4. Disney Bath Bomb Set ($18.00) Etsy
Who says a bubble bath can't be magical? Etsy user BuckysBombYard sells Disney inspired bath bombs for $18 a pack. The handmade items, created in Austin, Texas, are named after Disney princesses and other fan-favorite characters.
5. Computer Decal ($1.50 and up) Etsy
Show off your Disney affection with pride this holiday season. Etsy user Vinylgraphicbliss, as well as several other sellers, have dozens of Disney-themed decals available for purchase. Whether you're looking for a Stitch image, a personalized Mickey emblem, or a classic image of Mickey Mouse and Walt Disney, you won't be disappointed with your choices. (Tip: Use the coupon code CHRISTMAS5 at checkout for Vinylgraphicbliss' store and get $5 off any $20 order.)
6. Park Entrance Plaque ($53.62 and up) Etsy and Ebay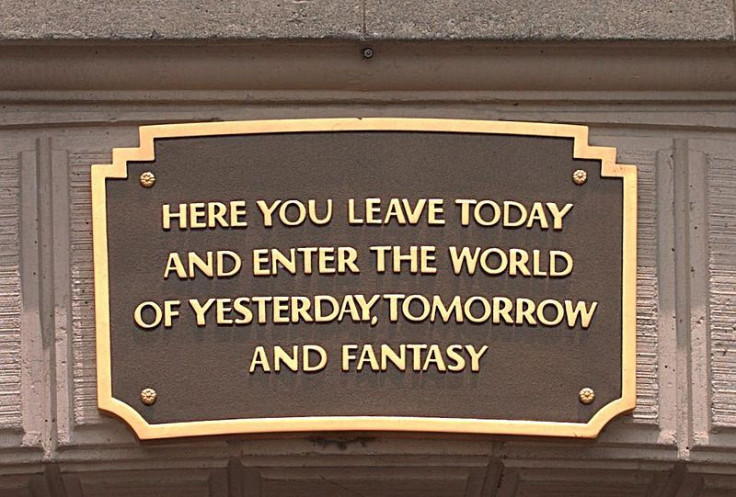 At the entrance to every Magic Kingdom park there is a plaque that reads: "Here you leave today and enter the world of yesterday, tomorrow and fantasy." Luckily for extreme Disney fans, those plaques have been replicated by some creative individuals and are for sale. Etsy user MovieProps2000 is selling the Orlando, Florida, park version for $53.62. (Note: there is only one available!) Ebay user Quest Design has the Florida version and the Disneyland version (the designs differ) for $99 or best offer.
Smaller versions of the plaque are also available in pin ($12.99), cufflink ($19.99) and necklace ($9.99) form.
7. Funko Mystery Minis ($5.95 each) Barnes & Noble
Funko has designed several mystery minisets based on Disney characters. Whether you're a "Frozen" fanatic or "Nightmare Before Christmas" superfan, there are sets available to fit every taste. The mystery minis, which are blind -- meaning you don't know which figure you have at purchase -- are sold separately. The sets currently available are "Frozen," "Nightmare Before Chrsitmas" and the classic Heroes vs. Villains.
8. Disney Guide Book ($11.62 and up) Barnes & Noble
While giving a Disney vacation is a gift out of most people's price ranges, you still can help loved ones plan for their next theme park vacation. The best Disney guide books are from Birnbaum's, and ahead of the New Year, the 2016 versions for Walt Disney World ($14.23) and Disneyland ($11.62) have been released. The guide books offer everything from tips on how to maximize your park experiences to restaurant reviews.
9. Alex and Ani Bracelet ($39.95 and up) Disney Store
Alex and Ani bracelets are all the rage, especially among Disney fans. The Disney Store has several designs available from Princess Leia -- just in time for "Star Wars: The Force Awakens" -- to The Lion King bangles. Prices and finishes vary.
10. Disney Mystery Grab Bag ($17.95 and up) YourWDWStore.net
Disney has discontinued its popular mystery grab bags, which were once available at Downtown Disney (now Disney Springs). For theme park visitors who miss the affordable souvenir, or for those who never got a chance to experience it, YourWDWStore.net is now selling its own version of the mystery grab bag. According to the site's product description, you "never know what you're going to get." Items range from stuffed animals to mugs, pens and more. Bags can contain anywhere from three to seven items. (Note: there are no refunds or exchanges available and there is currently a waiting list.)
There is also the option to customize your own bag. Prices range from $20 for a small bag to $150 for a large bag. While you cannot request specific items, you can request that specific character products be included. The bags contain a maximum of 10 items.
Have a magical holiday!
© Copyright IBTimes 2023. All rights reserved.
FOLLOW MORE IBT NEWS ON THE BELOW CHANNELS