Disputed 'Islands' In Curry: Japanese Restaurant's 'Cheap Trick' Inflames Tensions With Koreas
KEY POINTS
South Korean media called out Japan for a "typical cheap trick" to promote its claim
North Korean state website said the dish "betrayed Japanese ambitions to capture the islands"
The Seoul-administered island has been a source of tension since 1945
A long-standing territorial dispute between Japan and the Koreas over an island on the Japan sea has flared up, thanks to a "cheap trick" played by a Japanese restaurant.
Reports about a seafood curry sold in a Japanese eatery that includes mounds of rice resembling the contested Takeshima island have angered South and North Koreans alike, reported The Guardian. The eatery planted a Japanese flag on top of the rice mound, thereby asserting Japanese claim over the island.
Takeshima, also referred to as Dokdo in Korea, is located midway between Japan and South Korea. Though Korea controls the islets, its sovereignty is contested by Japan. The group of small islets has been a constant source of tension between the two countries' governments and citizens since 1945. The cluster reportedly lies in fertile fishing grounds and may have enormous deposits of natural gas hydrate worth billions of dollars.
The report added that the South Korean newspaper Dong-A-Ilbo quoted a university professor who said Japan had used a "typical cheap trick" to promote its claims to the islands.
According to North Korea's state-controlled Uriminzokkiri website, the dish "betrayed Japanese ambitions to capture the islands."
The sole permanent resident of the island is 81-year-old Kim Sin-yeol. A small police detachment too lives on the island with Kim.
As for the restaurant where the dish is being served, it lies on the island of Okinoshima in Shimane, the Japanese prefecture closest to the disputed territory. The dish, rice mounds surrounded by a sea of curry sauce, comes with side orders of pickles and soup.
The island, also known as Liancourt Rocks, had caused a proxy war between Japan and South Korea earlier. In 2017, South Korea served the then U.S. President Donald Trump shrimps caught in waters by the island at a state banquet during his visit to Seoul, angering Japan.
The relations between the countries further deteriorated after South Korea conducted annual military drills near Takeshima. The feud was also reflected in the Tokyo Olympics after games organizers identified the islands as Japanese on an online map showing the route of the Olympic torch relay. This had prompted South Korea to lodge a complaint with the International Olympic Committee.
The row over the island comes amid a fierce dispute between the neighbors over compensation for Koreans forced to work in Japanese firms' mines and factories during World War Two.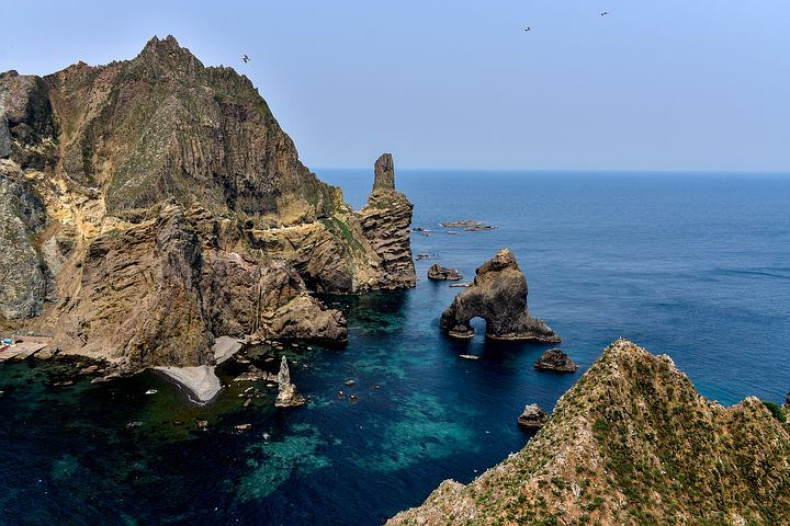 © Copyright IBTimes 2022. All rights reserved.