Divided Legislators Muster Modest Payroll-Tax Cut Deal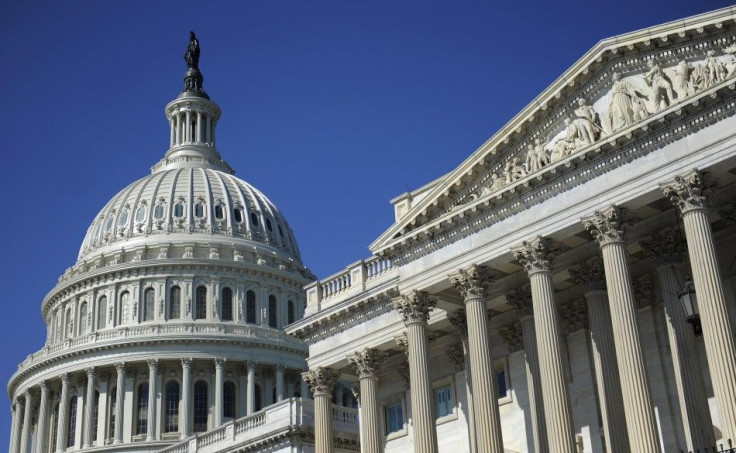 Deeply divided U.S. lawmakers on Friday eked out an agreement to extend payroll-tax cuts for just two months, and only after Democrats bowed to Republican demands on a controversial oil pipeline.
The deal, which still needs approval of the full Senate and House of Representatives, fell far short of President Barack Obama's push for a one-year extension of the tax relief and long-term unemployed benefits to boost the country's fragile economic recovery.
The surprisingly modest accord will likely do nothing to dispel concerns of American voters and investors of deep dysfunction in the U.S. capital. It also creates more uncertainty about Washington's ability to steer the nation through global economic turbulence.
Partisan rancor has derailed efforts to forge a deficit-reduction plan, brought the government to the brink of a shutdown three times this year and led to a downgrade of by Standard & Poor's of the United States' coveted AAA credit rating in August.
Democrats did not come close to getting the legislation they initially sought, but they put a brave face on the deal they agreed to, saying it gives them another opportunity early next year to fight for a payroll-tax cut for wage earners and tax hikes on the wealthy to pay for it -- two arguments that play well with Democratic voters.
It was not clear how Friday's deal would affect Obama, but he has faced persistent criticism from his base of liberal-leaning voters for caving in to Republican demands on policy issues ranging from tax hikes and spending cuts to environmental protections.
At one minute to midnight and the end of the year the Democrats appear to have conceded two significant issues on the payroll-tax cut and they got a measly two months extension in return, David Gergen, an adviser to two former Democratic and two former Republican presidents, told Reuters.
To try to break a stalemate in the payroll-tax cut negotiations, Obama's fellow Democrats first dropped their proposal to pay for it with a surtax on millionaires. Then on Friday they abandoned what had appeared to be a non-negotiable demand -- for the Keystone XL oil pipeline from Canada to Texas to be kept separate from the payroll-tax cut issue.
The measure would require Obama to make a decision on allowing construction of Keystone within 60 days or declare that oil trade with Canada is not in the national interest of the United States, according to an aide to Sen. Richard Lugar, R-Ind.
Battle Resumes in New Year
Obama recently put off a decision on the pipeline until 2013 while the government studies alternative routes. Many interpreted that move as a way to appease his environmental base in his bid to win re-election next November.
The deal immediately drew fire from environmentalists, who said it was an example of House Republicans holding the federal government hostage on behalf of the oil industry.
We're disappointed that the president seemingly signed off on this deal, but we expect that he's going to live up to his promise ... that he will turn down the permit for the pipeline, said Daniel Kessler, a represenative of Tar Sands Action, a group that opposes the project.
Kessler said he expected members from his group would reprise their protests about the project at Obama's campaign offices across the country.
In a defense of what appeared to be a major concession to Republicans, an Obama administration official said the deal would effectively mean the Keystone project would not go ahead.
The official noted that the State Department has said it could not make a decision on the project within 60 days and any attempt to force its hand would likely result in a decision to deny a permit for the project.
But on Capitol Hill, Republicans were quick to tout the deal as a major coup.
I think the Keystone pipeline component is certainly a very large victory, said Sen. Bob Corker, R-Tenn.
Senate Minority Leader Mitch McConnell, R-Ky., told reporters: We extended the payroll-tax holiday as far as we could get credible pay-fors to pay for it. He added, We'll be back discussing the same issues in a couple of months.
That would mean another contentious battle in the midst of the 2012 primary season, which kicks off on Jan. 3 in Iowa.
If Republicans want to be back here in two months trying to explain why they don't want to give middle-class families a tax cut yet again, that's their choice -- we're happy to have that conversation, a Democratic aide said. We feel that's a home turf game for us.
Democrats had been pushing for some tax hikes on the wealthy to help pay for the payroll-tax cut -- such as ending a corporate jet tax break -- but they will not be included in this deal, according to one congressional aide.
The $30 billion to $40 billion in lost revenue from extending the payroll-tax cut for another two months would be covered by raising fees investors pay for mortgage transactions involving government-sponsored agencies Fannie Mae and Freddie Mac, according to sources familiar with the deal.
(Additional reporting by Thomas Ferraro, Rachelle Younglai and Kim Dixon, Jeff Mason, Matt Spetalnick and Tim Reid, editing by Mary Milliken and Ross Colvin)
© Copyright Thomson Reuters 2023. All rights reserved.