Djokovic Will Win Another Grand Slam, Predicts Tennis Legend
KEY POINTS
Novak Djokovic, Roger Federer and Rafael Nadal are all tied with 20 Grand Slams apiece
Djokovic is being tipped to have another dominant year in 2022
The Serbian is welcoming the new year with an improved overall game and mentality
After a remarkable 2021, Novak Djokovic is being tipped for another big year.
Men's tennis' "The Big Three"—Djokovic, Roger Federer and Rafael Nadal—have been dominating the sport for years.
The trio's success has got many concluding that they are level in terms of overall greatness. However, not for World No. 7 Anett Kontaveit's coach Dmitry Tursunov.
According to Tursunov, between the three, it is Djokovic who will find himself winning another Grand Slam title in the future.
Federer and Nadal, on the other hand, will not reach the same level of success as "The Joker."
"I find it hard to assume that Novak [Djokovic] won't win another Grand Slam," Tursunov said via Tennis World USA. "He will break the record for the number of wins, that's not a problem for him. Roger [Federer] has very little chance of winning another Major, given his age, style of play, and condition."
"Rafa's game is too energy-intensive, he plays every game like it's the last," he continued. "Considering his age and health, this is a disadvantage."
The former ATP star further backed his claim by stressing that Federer and Nadal's dominance enabled Djokovic to figure out ways to beat them.
"The three complement each other," he assessed. "Djokovic has become such a strong player thanks to Federer and Nadal. He tried to find ways to overcome them, and he relied on physical preparation. He looks like a triathlete right now, he's very meticulous."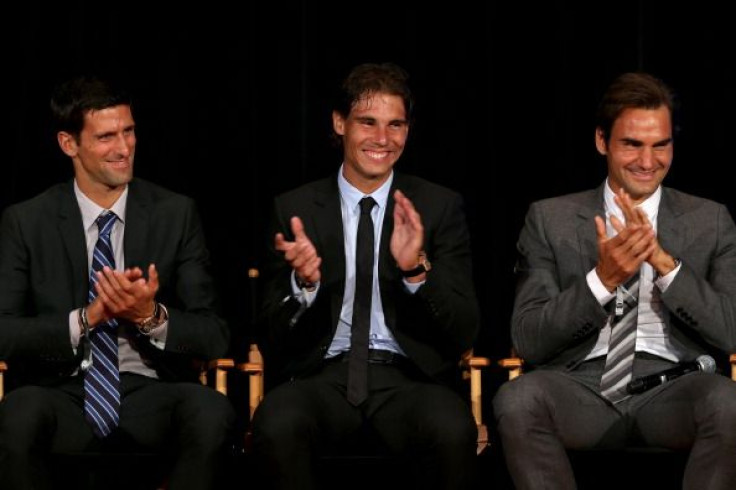 Indeed, Djokovic had exceeded Federer and Nadal this year, having won three Grand Slams and only losing in the final of the US Open.
The Serbian is looking forward to another remarkable year in 2022 with an improved mindset and strategy.
"I was born with a more defensive style of play and with the ability to cover all the court, and sometimes I counted too much on those defensive qualities. Being more aggressive is one of the goals I have now in my career," Djokovic told La Gazzetta della Sport last month.
The first major tournament of 2022 is the prestigious Australian Open happening in Melbourne in January.
With less than a month before the completion, Djokovic's participation is still yet to be confirmed due to his saga about vaccination.
To this day, the 34-year-old's vaccination status remains a mystery.
© Copyright IBTimes 2023. All rights reserved.