Dodgers Schedule 2020: Astros, Giants, Angels, Rockies Among Teams On Los Angeles' 60-Game Slate
MLB has implemented a 60-game season, completely altering the Los Angeles Dodgers' schedule in 2020. The NL West champs will only face nine teams in their quest to reach the playoffs for an eighth straight year.
The Dodgers are set to play their own division and the AL West. Forty games will be divided evenly against the San Francisco Giants, Arizona Diamondbacks, San Diego Padres and Colorado Rockies. Los Angeles' remaining 20 contests will come against the Houston Astros, Oakland Athletics, Texas Rangers, Los Angeles Angels and Seattle Mariners.
Based on last year's results, the Dodgers have one of the easiest schedules in the truncated season. L.A. is expected to play 42 contests against teams that finished the 2019 season below .500.
Houston is the best team on Los Angeles' schedule. The Astros, who defeated the Dodgers in the 2017 World Series, lost Game 7 of the 2019 World Series to the Washington Nationals. Houston has won more than 100 games in three straight years.
Oakland has been defeated in each of the last two AL Wild-Card Games, going 97-65 in both seasons. Arizona went 85-77 a season ago for a second-place finish in the NL West.
The Giants, Rockies and Padres all lost at least 85 games in 2019. The Rangers went 78-84. The Mariners went 68-94 for a last-place finish.
The Angels went 72-90 in 2019, missing the playoffs for a fifth straight season. Expectations are higher for Los Angeles' second team after it paired Anthony Rendon with Mike Trout in free agency.
The Dodgers have won seven straight division champions. They won a franchise-record 106 games in 2019 and Cody Bellinger was named the NL MVP.
After two straight trips to the Fall Classic, the Dodgers were eliminated in the NLDS by the eventual champion Nationals. L.A. hasn't won a World Series title in 32 years.
Los Angeles acquired Mookie Betts and David Price in the biggest trade of the offseason.
The Dodgers were supposed to face the Giants on Opening Day on March 26. The MLB season will start on July 23 or July 24.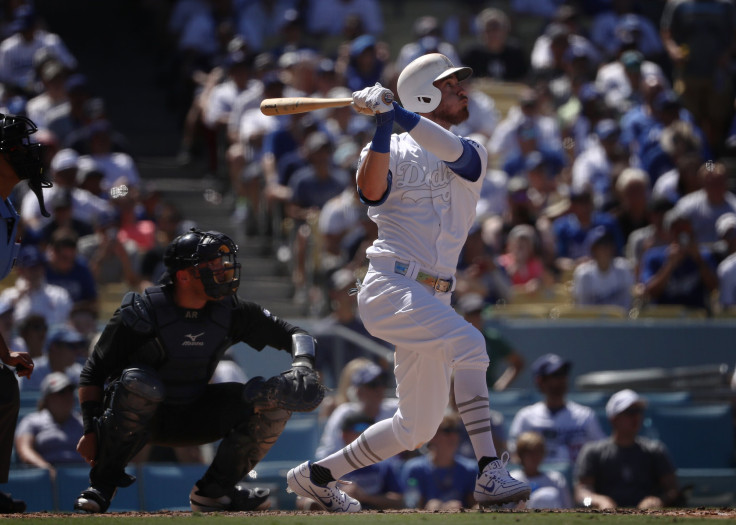 © Copyright IBTimes 2023. All rights reserved.