Does Laughing Gas Cause Nerve Damage? Australian Student Inhales 360 N2O Canisters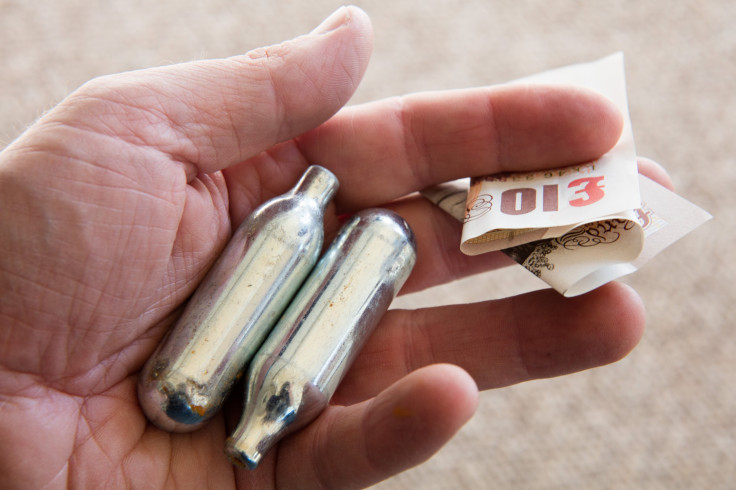 An Australian college student is recovering after she was left with severe nerve damage to her spinal cord after inhaling 360 canisters of nitrous oxide (N2O), or laughing gas, in a week.
The unnamed woman, who is in her 20s, was admitted to a rehabilitation center under an anti-drug program, and is currently struggling to walk, ABC reported Monday. Doctors have said there is a distinct possibility the woman may never be able to properly use her feet again.
The use of the gas as a recreational drug has been traced to severe health issues in many young people. "Very recently, I had a 20-year-old patient whose brain appeared to have the same level of damage as an alcoholic who had been drinking for 40 years as a result of inhaling nitrous oxide," Dr. Andrew Dawson, a toxicologist at the Westmead Hospital's Poisons Information Centre in New South Wales, said in a report.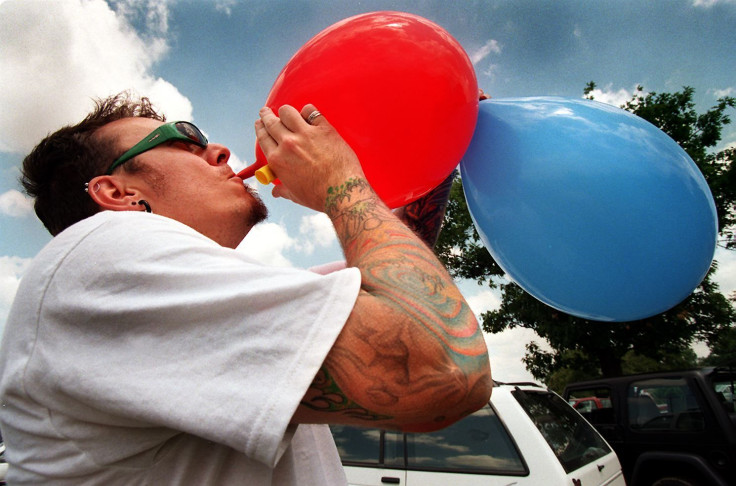 According to Just Say N20, a website that educates people on the dangers of inhaling nitrous oxide, laughing gas is similar to any deadly illegal drug that can cause the problem of substance abuse in people. "Those who inhale the gas once, are always anxious to inhale it the second time," read a handbill that was circulated in the 1840s to invite people to an exhibition that demonstrated the effects of laughing gas.
According to Robert, M Julien, the author of "A Primer Of Drug Action," "nitrous oxide induces a state of behavioral disinhibition, analgesia, and euphoria." "One of the problems occasionally encountered when nitrous oxide is used for recreational purposes is that, unless the compound is administered with at least 20 percent oxygen, hypoxia (decreased oxygen content of the blood) can be induced."
"But in order to achieve high enough concentrations of nitrous oxide to get a good behavioral effect, concentrations of 50 percent or greater must be inhaled," he added. "If such concentrations are mixed with room air, inhaled oxygen concentrations drop to low levels and the hypoxia may result in irreversible brain damage."
In spite of the increasing awareness about the dangers of the drug, people are still increasingly using it for recreational purposes. "We have had a doubling of the number of calls from hospitals about significantly affected people from nitrous oxide exposure," Dawson said. "Those effects are severe nerve injury, or sometimes brain injury… There has been a real spike over the last two years. Those deaths can relate to anything from the exploding of the small cylinders, to people becoming hypoxic — that is, short of oxygen, from overuse."
So why isn't the drug banned from the market? According to Metro, sale of the drug was banned in the United Kingdom in 2015. However, laws regarding laughing gas were put up for a review this year after a U.K. court refused to rule against the individual, who had been charged with possession of nitrous oxide with intent to supply.
The judge threw out the case after claiming that nitrous oxide isn't actually covered by the Psychoactive Substances Act, which technically meant the substance was still legal to use. According to Ramya Nagesh, the lead defense barrister who developed the argument, nitrous oxide could not be ruled as an illegal substance because there were doctors who prescribed laughing gas to their patients to treat physical pain.
"The Psychoactive Substances Act 2016 says that for a substance to be a 'psychoactive substance' it has to not only have a psychoactive effect but also that it can't fall into one of the exempted categories that the Act sets out," she said. "One of these categories is medicine, because of course some medicines may have a pyschoactive effect but also are legitimately used to help people."
© Copyright IBTimes 2023. All rights reserved.