Does Social Media Induce Violence Among Youth?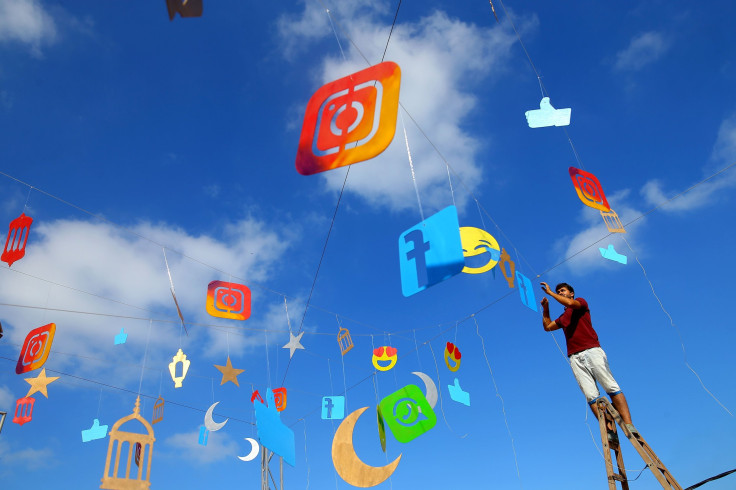 Media influences its audiences in both positive as well as negative manner. Recently, social media has become a significant part of everyday life and has a massive impact on the behavior and minds of people who use it. Social media has intertwined itself into almost every aspect of our lives. Whether we use it for information, to make new friends or to express our opinion, social media has integrated itself into the world around us and helps us to stay connected.
However, the negative effects of social media cannot be kept far aside. Concerns have been raised that social media likely encourages young people to participate in violence and has a large impact on their behavior.
Several news reports of cyber bullying, criminal activity on social media or through it, gang violence, and suicide have surfaced and social media appears to fuel these troubling incidents.
The advancement in technology has led to a greater access to firearms and harmful explosives, and it is even more encouraged by social media, raising serious concerns. Social networks like Facebook, Twitter, and Instagram are considered to be the drivers of violent crimes. They also tend to instigate people into indulging in criminal activities.
Recent violent crimes by the youth in the U.S. have shown the extent of the impact of social media on their behavior.
In September 2014, a Pennsylvania teen was jailed for two years after he posted pictures of himself having oral sex with a statue of Jesus on social media. The images went viral and faced a backlash among communities, New York Daily News had reported at that time.
Media-influenced violence is spread across every platform including television. While youth violence could stem from numerous factors like poverty, child abuse, community violence, or other psychiatric disorders, research suggests that their exposure to media violence plays a rather significant role in the formation and escalation of violent behavior, according to American Academy of Child and Adolescent Psychiatry.
According to CBS affiliate KMOV.com, an organization called "Better Family Life" came up with a "Neighborhood Alliance Model" in 2015, where representatives from the organization visited door to door around the neighborhoods, sending out the message on how to keep communities safe and help counter the influence of social media on behavior that resulted in violence.
One of their messages included targeting parents who were asked to monitor their children's social media activities.
"Violence in the media has been increasing and reaching proportions that are dangerous," said Emanuel Tanay, MD, a retired Clinical Professor of Psychiatry at Wayne State University and a forensic psychiatrist for more than 50 years.
"You turn on the television, and violence is there. You go to a movie, and violence is there," Tanay told Psychiatric Times in 2012. "Reality is distorted. If you live in a fictional world, then the fictional world becomes your reality."
According to a paper by Michigan Youth Violence Prevention Center at the University of Michigan in 2014, continual exposure to such violence can lead to harmful and adverse effects on youth.
"Meta-analyses of the unhealthy effects of media-violence have shown that youth who view media-violence on a regular basis are more likely to exhibit antisocial behavior, ranging from imitative violent behavior with toys to criminal violence, acceptance of violent behavior, increased feelings of hostility, and desensitization toward violent behavior," the paper reads.
Youth tend to learn from what they see around them or who they are around. Thus being continually exposed to media induced violence can result in a behavior where they would likely use violence to solve their everyday problems.
"The danger with social media is it provides a platform that can quickly amplify any sort of violence because it becomes permanently accessible for all to see. More and more, virtual conflicts on social media escalate into physical violence such as assaults, shootings, and murders. It is critically important for the people in youths' lives to understand the risks associated with certain types of posts and the circumstances that increase the likelihood of violence. Our E-Responder program has shown that trained violence prevention professionals are significantly more able to identify risky behavior on social media, intervene online and de-escalate conflicts, and build skills in youth that will keep them safe both on- and off-line. Technology, such as deep learning algorithms, that can identify violent content by image, text and facial recognition can enhance these efforts and prevent future violence," Richard Aborn, President, Citizens Crime Commission of New York told International Business Times.
A paper on "Social Media and Violence" by Citizens Crime Commission of New York lists down various steps and tools in order to help "towards providing information to youth on how to assist, report, and most importantly, stay safe on social media."
Social media is continuously updating and modifying itself every minute. Thus, it is essential to keep up with the current trend, maintain your own privacy, and to learn how to adjust your settings according to the new updates.
Social media acts as a tool to connect with and build relationships with people around the world. It can also be used to maintain personal relationships with friends and express your opinion on important issues. You must keep in mind at all times that the message or information that you post on social media will likely be viewed by thousands of people including your boss, future bosses, friends, potential employers and several other people. If you work for an organization, you must be aware of their specific social media policies and its usage, which will help you maintain your social life as well as be portrayed as a respectable professional.
While you comment, like, share on a social media post or show support to a group or person always make sure none of them should lead to online conflict, thus take a moment to think before you post. Remember social media is a vast network and widespread in its reach, thus what you do is being watched almost by the whole world.
© Copyright IBTimes 2022. All rights reserved.
FOLLOW MORE IBT NEWS ON THE BELOW CHANNELS