Dogs Prefer Owner's Praise To Food, New Study Finds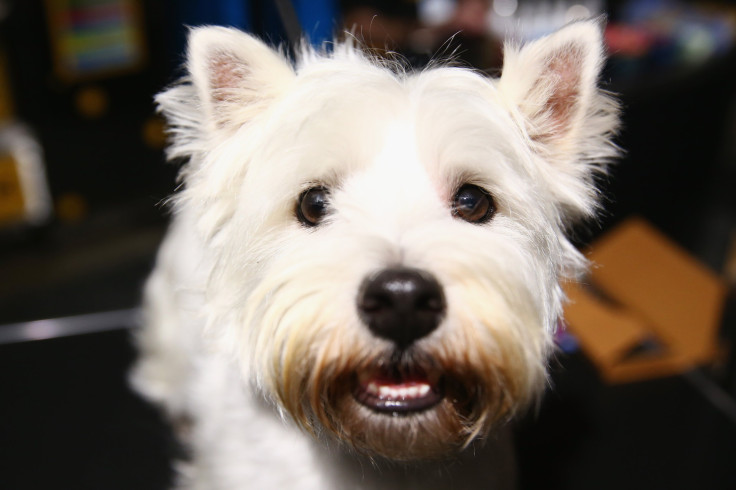 When it comes to choosing between a treat or praise from their human parent, dogs prefer the latter, a new study has found.
Published in the journal Social, Cognitive and Affective Neuroscience, the study by Emory University scientists analyzed 15 dogs using an MRI to scan a their brain when the dogs was awake and unrestrained.
"We are trying to understand the basis of the dog-human bond and whether it's mainly about food, or about the relationship itself," Gregory Berns, a neuroscientist at the university in Atlanta, said in a news release.
Berns leads the university's "Dog Project" that began five years ago. The author of "How Dogs Love Us: A Neuroscientist and His Adopted Dog Decode the Brain," is investigating the evolution of dogs. The goal was to learn whether food is what dogs "really care about," Berns said, according to the Washington Post.
"Out of the 13 dogs that completed the study, we found that most of them either preferred praise from their owners over food, or they appeared to like both equally. Only two of the dogs were real chowhounds, showing a strong preference for the food," he said.
The dogs were trained to associate three different objects with food, verbal praise from the owner and a control. The neutral activity of the dogs was recorded as they underwent 32 trials for each of the three objects with the results showing that the brains of 13 of the 15 dogs were stimulated by the praise as much as they were with the food, if not more.
The next experiment was behavioral with a Y-shaped maze constructed for each dog. One path led to a bowl of food, while the other led to the dog's owner who praised the dog if it chose the owner's path.
"Dogs are hypersocial with humans," Berns explained, "and their integration into human ecology makes dogs a unique model for studying cross-species social bonding."
© Copyright IBTimes 2022. All rights reserved.
FOLLOW MORE IBT NEWS ON THE BELOW CHANNELS