Dollar Sags, Firm US Jobs Report Unable To Change Fed Rate Views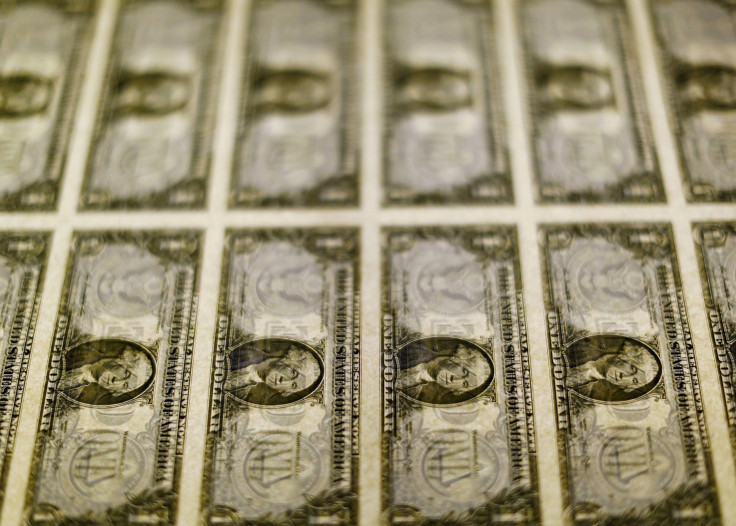 The dollar was on the defensive early on Monday, nursing deep losses against the euro and yen after Friday's firm U.S. jobs report failed to shift a broadly held view that the Federal Reserve will remain cautious on raising interest rates this year.
The euro was little changed at $1.1393 EUR=, hovering near a 5 1/2-month high of $1.1438 struck on Friday. The dollar brushed 111.56 yen JPY= on Monday, its lowest point since March 22, after sliding 0.8 percent versus the Japanese currency.
According to Friday's data, U.S. non-farm payrolls rose by 215,000 last month, slightly above expectations, and average hourly earnings rose after slipping in February. But the unemployment rate edged up to 5.0 percent from an eight-year low of 4.9 percent.
"The jobs data underscored the ongoing steady recovery by the U.S. economy. But the Fed did not reduce its rate hike projections in March due to U.S. concerns but rather worries about overseas economies, so a strong jobs report did not do much to support tightening expectations," said Shin Kadota, chief Japan FX strategist at Barclays in Tokyo.
The Fed stood pat on monetary policy last month and reduced its rate hike expectations for the year to two from four.
"Yellen has pretty much decided the dollar's near-term direction, and with U.S. jobs data out of the way, each currency will likely move on domestic factors versus the dollar," Kadota at Barclays said.
In comments that hit the dollar, Fed Chair Janet Yellen said last week the U.S. central bank should proceed only cautiously as it looks to raise interest rates, pushing back against a handful of colleagues who have suggested another move may be just around the corner.
Sterling failed to capitalize on the dollar's broad weakness, weighed down by a weak U.K. manufacturing survey.
The pound was little changed at $1.4223 GBP=D4 after sliding 0.9 percent on Friday. The currency has pulled back from a seven-year low of $1.3836 struck late in February on worries about Britain leaving the European Union but has remained shaky.
The Australian dollar was flat at $0.7667 AUD=D4, staying within an eight-month high of $0.7723 scaled last week when a bounce in commodity prices and broad losses by the dollar boosted the Aussie.
© Copyright Thomson Reuters 2023. All rights reserved.