Dollar Tree: 390 Family Dollar Stores To Close In 2019
With the release of its Q4 and fiscal year 2018 earnings report, Dollar Tree (DLTR) announced that it will be closing as many as 390 Family Dollar stores in fiscal 2019. This accelerates the company's store closures, which typically occurs at a rate of approximately 75 locations a year.
The announcement was made as part of Dollar Tree's 2019 store optimization program, which it expects to increase sales by up to 1.5 percent by the end of the fiscal year. The company closed 84 stores in the fourth quarter that it said were underperforming, up from the 37 planned for the quarter.
The optimization initiative will also include requesting rent concession from landlords at the stores that are underperforming as well as re-branding 200 Family Dollar stores into Dollar Tree stores.
New for 2019 will be the addition of adult beverages in 1,000 stores locations and expanded freezers and coolers in about 400 locations. This is in addition to offering a new store model that will provide improved merchandise, which the company said at select stores has lifted sales up to 10 percent.
The company said store sales rose 2.4 percent over analyst estimates of 1.5 percent, CNBC reported. The company's revenue sits at $6.21 billion, down from the previous year's revenue of $6.36 billion. Dollar Tree also saw a loss of $2.31 billion on an unadjusted basis.
"Sales for the quarter were strong," Gary Philbin, president and CEO, said. "Our results demonstrate the increasing strength of the Dollar Tree brand, and accelerated progress on the Family Dollar turnaround, as Family Dollar delivered its strongest quarterly same-store sales growth of the year."
The company has a total of 7,001 Dollar Tree stores and 8,236 Family Dollar stores.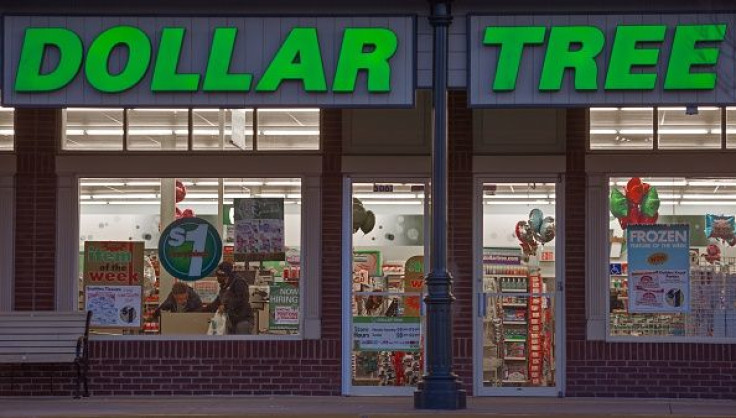 © Copyright IBTimes 2023. All rights reserved.