Combined Dollar Tree And Family Dollar To Give Wal-Mart A Run For Its Money?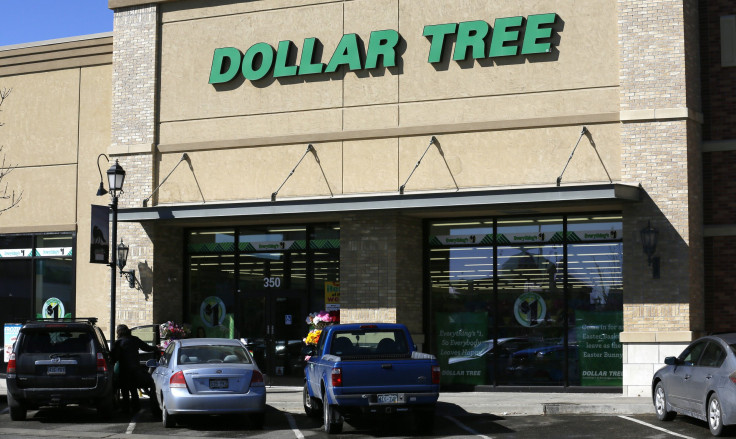 For just $1 shoppers at Dollar Tree can buy school supplies, craft kits and cutlery. For nearly $9 billion, Dollar Tree, with its acquisition of Family Dollar, is now buying a whole lot more bargaining power with suppliers -- a move that could mean increased savings for customers and, at the same time, establish the company as a stronger rival to Wal-Mart.
The deal, announced Monday, positions the company as the largest discount retailer in the United States by store count, with more than 13,000 stores to Dollar General's approximately 11,000 stores.
"They leap frog over Dollar General and at least for now are the biggest dollar store player, giving them bragging rights," said Stephen Hoch, professor emeritus of marketing at the University of Pennsylvania's Wharton School.
But bragging rights only get one's business so far. The bigger competitor to worry about is not so much other dollar store retailers, Hoch pointed out, as it is Wal-Mart -- which boasts $476 billion in annual revenue across 11,000 or so stores, compared to approximately $18 billion for a combined Dollar Tree and Family Dollar.
The real value, then, of the merger is that it creates "significantly greater clout with suppliers," Hoch said.
"Now Dollar Tree is not buying 8 million pencils, they're buying 16 million pencils," said analyst Laura Champine, managing director for retail and consumer products equity research Canaccord Genuity. With more volume comes more savings, "and you can pass that on to the consumers," she said.
With the merger, the brands will continue to operate and expand under their respective banners: Dollar General with its "Everything's $1" mantra of bargain-hunting fun, and Family Dollar with its multi-price point discount strategy ($4 for a package of Kraft cheese singles; $12 for a 14-inch tabletop charcoal grill).
Family Dollar is already a competitor to Wal-Mart for that "small, convenience" trip to the store, Champine said. But now the brand, and its customers, stands to gain from Dollar General's superior merchandising. "Family Dollar is likely to have better looking product, better looking stores, [and] potentially better prices," Champine said.
The improved shopping experience could ratchet up the Wal-Mart rivalry. But, Champine cautioned, "The wildcard is how many Family Dollar stores end up being closed as a result of the deal."
© Copyright IBTimes 2023. All rights reserved.