Domestic Worker Allegedly Forced To Drink Bleach By Saudi Employer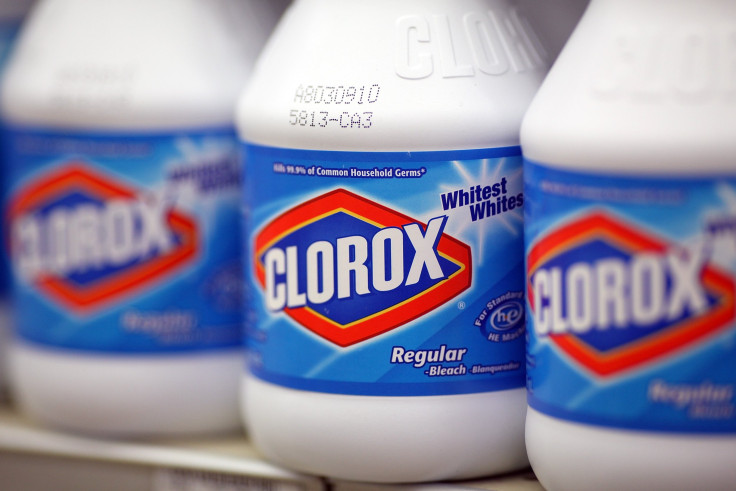 A domestic worker from the Philippines was hospitalized in Saudi Arabia after her employer allegedly forced her to drink bleach, Manila's Department of Foreign Affairs (DFA) confirmed Monday.
The department added that the worker, Agnes Mancilla, fell unconscious after she was allegedly force-fed bleach for failing to make her employer a cup of tea and was rushed to King Fahad Central Hospital in Jizan, in southwestern Saudi Arabia, in a serious state on April 2 by members of Filipino community.
"We are working closely with authorities in Jizan to make sure that justice will be given to Agnes Mancilla," the ministry said in a statement, the Strait Times reported.
The case is being investigated by the Saudi Arabian authorities, who are coordinating with the Philippine consulate general in the Saudi Arabian city of Jeddah.
"The consulate will regularly send representatives to Jizan to follow up her case with the police and to monitor her condition," Edgar Badajos, the Philippine consul in Jeddah said.
Mancilla underwent laparotomy, also known as abdominal surgery, in order to flush out the contents of her stomach. According to the doctors, the worker's back was also filled with burn marks due to the alleged incident. She is reportedly in a "serious but stable condition."
According to Badajos, Mancilla started working in Saudi Arabia in 2016, but was "repeatedly physically abused by her lady employer," whose name has not been disclosed. The employer in question also refused to pay Mancilla her salary.
The latest incident of the Filipino worker's maltreatment in the Middle East comes two months after Philippines President Rodrigo Duterte lashed out at Kuwait after the body of a Filipino maid was discovered stuffed inside a freezer in that country.
Duterte called for a ban on Filipino workers going to work in the Gulf state, alleging people from his country were continuously raped by their employers, made to work at inhuman hours and forced to do so without proper sustenance.
"Every abuse committed against an OFW (Outbound Filipino Worker) is an affront against us as a sovereign nation. Do not give us back a bothered worker or a mutilated corpse," he said, SunStar reported.
Furthermore, he added that Filipino workers in Kuwait who wanted to repatriate can do so for free, as he had arranged for two airlines — Philippine Airlines (PAL) and Cebu Pacific — to carry them out of the country within 72 hours.
Needless to say, a complete ban on Filipino workers in Kuwait, including those who had already obtained employment permits but had not yet left for the Gulf country, did not leave the best impression on the Middle East country.
"This escalation will not serve the relationship between Kuwait and the Philippines," Kuwait's Foreign Minister Sheikh Sabah Khaled Al-Sabah said, the New Arab reported. "We condemn the statements of the Philippine president, especially since we are in contact with the Philippines at the highest level to fully explain the state of the Filipino workforce in Kuwait."
Diplomatic relations between Philippines and Kuwait soured after Duterte's announcement.
© Copyright IBTimes 2023. All rights reserved.