Dominican Republic Deportations: Facing Uncertain Future, Immigrants Begin Leaving For Haiti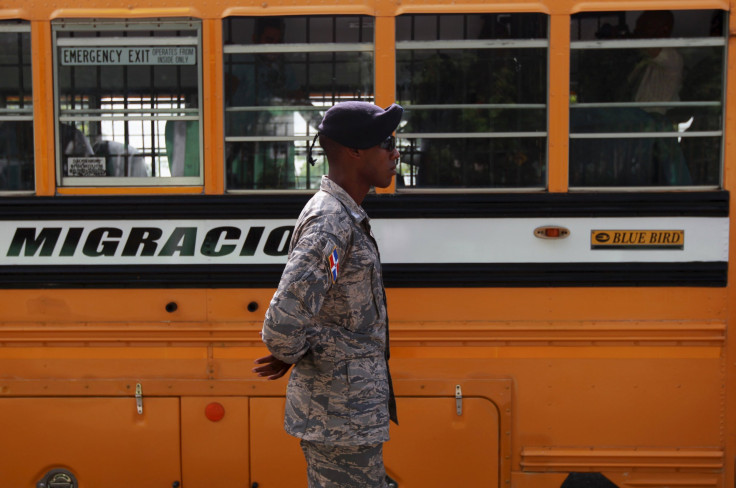 For vulnerable Haitian migrants living in the Dominican Republic, the threat of expulsion still hangs in the air two weeks after a deadline expired for undocumented immigrants to register their status in the country. But another deadline is approaching fast, and people at risk of deportation are dividing into two uneasy groups: those who have already sold or packed whatever belongings they could carry and headed for the border, and those who are staying in the country, bracing for whatever the future might hold.
For months, Dominican officials announced they would begin deporting those without legal status after June 17, the end of the registration period for undocumented immigrants to submit a bid for temporary legal status. They've since added on a 45-day period, ending Aug. 1, for people to submit the finalized paperwork. Deportations targeting unregistered Haitian migrants and potentially also Dominican-born people of Haitian descent are expected to resume after that date. But there is still a shroud of mystery over who may be at risk, how the deportations will be carried out and what their fates will be in Haiti.
In the meantime, migrants are streaming out of the country in what officials have termed "voluntary returns" to Haiti, packing up families and belongings into free government shuttles hurtling toward the border. A quiet lull has settled in the streets of several towns as migrants stay behind closed doors, pondering their next move.
Haitian Foreign Minister Lener Renauld warned this week of a looming crisis in the coming months if Dominican officials move forward with a massive crackdown on immigrants. "The situation represents a risk of humanitarian catastrophe, a destabilizing factor for the country's security," he told a group of United Nations officials in Port-au-Prince Tuesday.
The situation isn't yet at the level of a humanitarian crisis, said Gregoire Goodstein, chief of mission in Haiti for the International Organization for Migration, an inter-governmental organization based in New York. "We don't know when we might reach that point," Goodstein said. "There's no advance notice about how many people will get deported, or through which border crossing points. There's still a lot of uncertainty when it comes to future so-called organized deportations that the government has announced."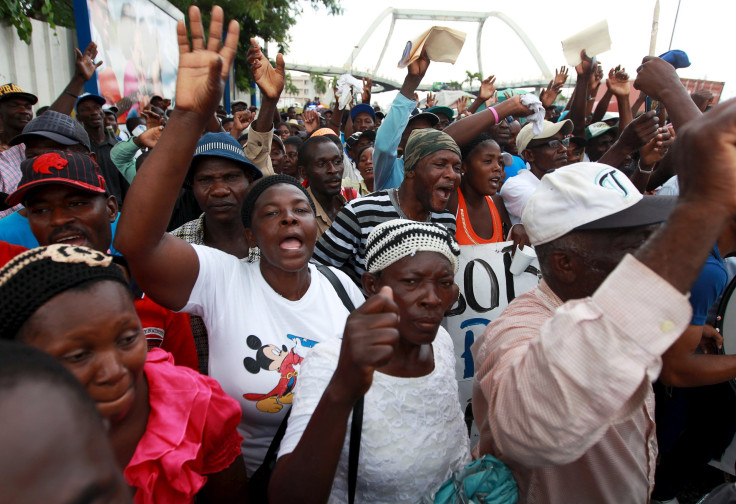 So far 25,517 people have left the Dominican Republic of their own accord since June 18, the Dominican migration agency announced Monday. But that figure is hard to verify, given the porous border between the two countries, which share an island, and the lack of a formal repatriation process, Goodstein said. "There's nobody really there to systematically register people on the Haitian side, and there's no real unique way of questioning those people," he said.
Those departing the Dominican Republic are opting to leave now, rather than risk more tumultuous deportations at the hands of officials later, said Robin Guittard, Caribbean campaigner for Amnesty International. He recently completed a two-week visit to the Dominican Republic to survey the situation on the ground. "There's a history in the Dominican Republic, and Haitian migrants know of it very well, of arbitrary deportations, including violence, mistreatment, separation of families and loss of belongings," he said. "People who spent many years working and struggling to make a living in the DR prefer to sell everything and leave instead of risking losing it."
Undocumented Haitian migrants make up the vast majority of those currently leaving the Dominican Republic. Those who have families and strong ties in Haiti are returning to their communities by whatever means they are able to. But others whose lives were rooted in the Dominican Republic have fewer options, and there's no formal system in place to care for those people yet. In the meantime, civil society groups are taking up the burden, providing basic services and shelter for migrants at the border with nowhere to go.
"For someone coming in who had spent 20 years living under radar in the Dominican Republic, if they are deported, there's nothing there [in Haiti] for them, no funded assistance program," Goodstein said. "You might have civil society groups, religious organizations and charities providing services, but for how long, I have no idea." Haiti's national office for migration has a mandate to help reintegrate deportees, but the agency is underfunded, he said.
Guittard, who visited the Dominican Republic in mid-June, recounted meeting a 40-year-old woman who had been living in the country since she was 3 months old and now faced the harsh dilemma of whether to leave everything behind. "She said she lost all the fruits of her work in her lifetime in the country," he said.
For the moment, the atmosphere at the border is abnormally calm, according to Pedro Cano Olivares, a coordinator in the Dominican border town of Jimaní with the Jesuit Refugee Service, a Catholic organization based in Washington, D.C. Most of the recent returnees are families who had spent many years in the Dominican Republic and were unable to register their status in the country for a variety of administrative reasons, he explained in an email to International Business Times.
"The fear of being deported has intensified among the migrant population" in some provinces, particularly areas where Dominican authorities did not open offices for people to register their status, he wrote. The Aug. 1 deadline, as well as the July 6 end date for the voluntary repatriation period, is drumming up anxiety among human rights groups over what may happen next, Cano added.
Meanwhile, uncertainty still abounds over what may happen to thousands of Dominican-born people of Haitian descent who have no home other than the Dominican Republic. This group of around 200,000 people lost their right to Dominican citizenship after a controversial 2013 court ruling that eliminated citizenship by birth, although the government later allowed them to register for naturalization under a special program. On June 26, however, the government announced it would verify the nationality of an estimated 55,000 people who had some form of documentation that they were born in the country.
But for Dominicans who lack such documentation, the future is much murkier. While more than 8,000 people in this category applied for the government naturalization program ahead of a Feb. 1 deadline, many have not yet received responses to their applications. Thousands more have not applied for the program at all, and there's no legal recourse for them to stay in the country if caught by immigration authorities.
Dominican authorities have emphasized that they would not deport anyone who applied to the program, or those with documentation of birth in the Dominican Republic. "But it's unclear what mechanisms are put in place to ensure they are not inadvertently expelling or deporting people who are Dominican-Haitian," said Cassandre Theano, an associate legal officer at the Open Society Foundation's Justice Initiative in New York who coordinates the group's work in the Dominican Republic.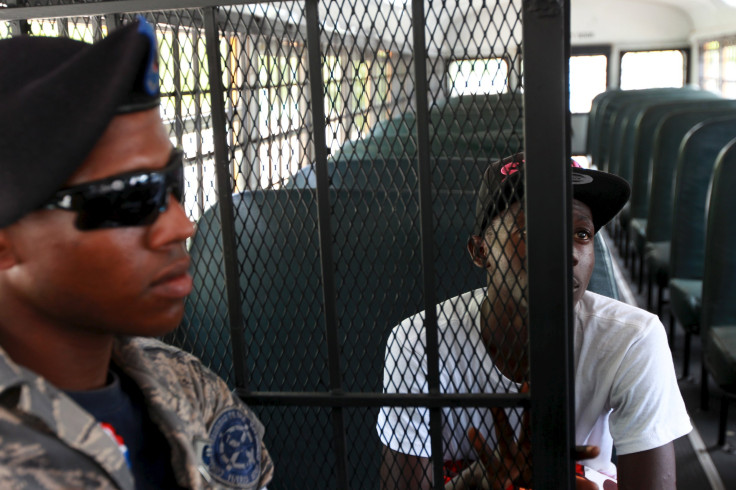 Human rights organizations note that deportations in the Dominican Republic are often carried out without any form of due process. The Organization of American States announced this week it would be monitoring deportations from the Dominican Republic to ensure they were being carried out in accordance with international law.
Civil society groups in Haiti have stepped up to argue on behalf of Dominican-born people who have been expelled from the Dominican Republic, Theano added. "But that's just one or two cases. If there are 1,000 people it will be a lot more difficult for civil society to try to negotiate to get them back in the country," she said.
In the meantime, nobody can say for certain whether Dominican officials will actually carry out deportations en masse in the coming weeks, despite government assurances that the process will be slow and orderly. "The country is very aware that they're under international scrutiny and that many people are looking at them," Guittard said. "They might be reluctant to start things massively soon."
What happens in the coming weeks may depend on whether that international spotlight stays on the Dominican Republic after the Aug. 1 deadline. "I think the media attention was really unexpected, and once you started to see tons of articles and radio and TV covering this, it threw a wrench in their plans," Theano said. "But come Aug. 1 or whenever it is they start deporting, if there's no pressure or media attention, they may very well move forward."
© Copyright IBTimes 2023. All rights reserved.