Donovan McNabb: Will He Ever Start Again?
OPINION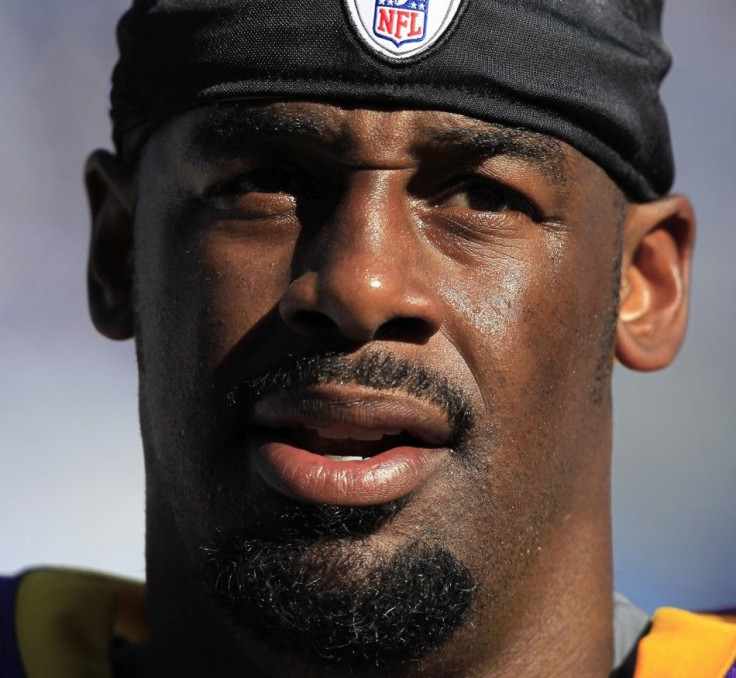 Donovan McNabb has repeatedly said he has plenty left in the tank, but that didn't stop the Minnesota Vikings from waiving the 13-year veteran quarterback Thursday after only playing in six games.
This was the best decision for both parties, said Vikings coach Leslie Frazier. He was a great player and has been a great player for our league for a long, long time. Have a lot of affection and love for Donovan.
There's a chance the Washington Redskins could take back McNabb, who played 13 games for the Skins in 2010. However, McNabb only won five of those 13 games, and he had been awkwardly pulled out in the fourth quarter of a game against the Detroit Lions that year, with Washington coach Mike Shanahan saying McNabb didn't have the cardiovascular endurance to play the final period of the game.
The honest truth is, ever since McNabb left the Philadelphia Eagles, both his consistency and his career have spiraled out of control. For a period of time, however, McNabb was a sure-fire Hall-of-Famer.
McNabb made his first Eagles start in the latter half of his rookie year against the Redskins, and led Philadelphia to the playoffs the following year. After that, McNabb led his team to four straight trips to the NFC Championship game, from 2001 to 2004.
McNabb finally broke through in 2004, winning the NFC title and giving his team a chance to play the New England Patriots in Super Bowl XXXIX. Former Eagles receiver Terrell Owens said McNabb was vomiting on the sidelines, which slowed down the team's hurry-up offense as the Eagles tried to mount a comeback late in the game. McNabb and Eagles coach Andy Reid both denied any physical problems relating to the slow pace of play at the end of the game. The Eagles lost that game 24-21, which would be McNabb's only Super Bowl appearance.
McNabb was a Pro Bowler from 2000 to 2004 and was named again in 2009, which would be his final year in an Eagles uniform. By the time he was released, McNabb had played 11 seasons for the eagles, leading his team to 92 wins, 49 losses and a tie in his 142 total starts.
After a short-lived stop in Washington, D.C., and an even shorter-lived stop in Minnesota - McNabb only started six games and won one of them - what's next for McNabb?
This season, a number of teams are in desperate need of a veteran quarterback due to injuries at that key position, such as the Houston Texans, the Chicago Bears, the Kansas City Chiefs, and yes, even the Washington Redskins. But at age 35, McNabb has been slowing down, and the versatility that once made him a dangerous offensive weapon is no longer there.
In his entire Minnesota Vikings career, McNabb threw for 1,026 yards but only four touchdowns and two interceptions. Once a running threat, McNabb only ran for a total of 59 yards in six games. When asked if McNabb could ever be an effective starter again, Vikings coach Frazier said, I'm not certain about that. A lot depends on the team he goes to, if he goes to another team.
McNabb may find himself to be a suitable replacement for a short while, but with the explosion of rookie quarterbacks over the last several years (see: Matthew Stafford, Joe Flacco, Cam Newton, Andy Dalton), there's a greater chance that teams will take a chance on a younger, more athletic quarterback than trust McNabb with a starting job. The Bears might throw him a bone since McNabb is a Chicago native, but he would be out once Jay Cutler returns from his injury.
McNabb may not want his career to end just yet, but despite his words, the tank appears to be dry.
© Copyright IBTimes 2023. All rights reserved.