Don't Want To Fly Without A Mask Mandate? You Can Get Your Money Back From This Airline
For travelers who don't want to fly now that there is no federal face mask requirement in place on planes, United Airlines (UAL) will give a refund to those who choose to cancel their flights with the airline.
On Thursday, company CEO Scott Kirby told the "Today Show" that United will offer refunds or flight credits to any customer who no longer wants to fly now that the federal public transportation mask mandate is no longer in effect.
On Monday, a federal judge in Florida blocked the federal transportation mask mandate, which required face masks on airplanes, buses, trains, and in transportation hubs, prompting several airlines to immediately dropped their mask policy as well.
United has now made face masks optional for its passengers, saying in a tweet on Monday, "Masks are no longer required on domestic flights, select international flights (dependent upon the arrival country's requirements) or at U.S. airports."
"All of our customers should feel free to wear a mask and many of them are," Kirby said. "For customers like that, that are immunocompromised or that have other concerns or issues, we are working with those customers if they really don't want to fly."
United spokesperson Josh Freed told Business Insider that travelers can get a flight credit or refund and do not need to provide a reason to change or cancel their flight. "We'll work them to find the best solution for them," he told the New York Times.
Freed also said that customers should "call customer service to find a good answer for their situation," adding that United has a flexible change policy. Under normal conditions, basic economy fares on United do not allow changes without a cancellation fee, according to The Points Guy.
"Most ticket types allow customers to apply their fare to travel through the end of 2023," Freed told Business Insider.
The news from Kirby comes after many travelers wondered about the risk of contracting COVID-19 on planes without a face mask.
Despite the concern, Kirby told the "Today Show," he doesn't see the face mask mandate returning "anytime in the foreseeable future," adding that planes and airports are two of the safest places regarding COVID-19 due to their air filtration systems.
United is not the only airline that may provide a refund to uncomfortable passengers due to the now voided face mask mandate, as an Alaska Airlines spokesperson told the Times that it will "work with guests on a case-by-case basis if they're not comfortable flying."
As of the time of writing, American Airlines and Southwest Airlines had not changed their refund policy due to the lifting of the federal transportation face mask mandate, according to the Times.
As of Friday at 10:23 a.m. ET, shares of United Airlines were trading at $52.52, up $1.67, or 3.28%.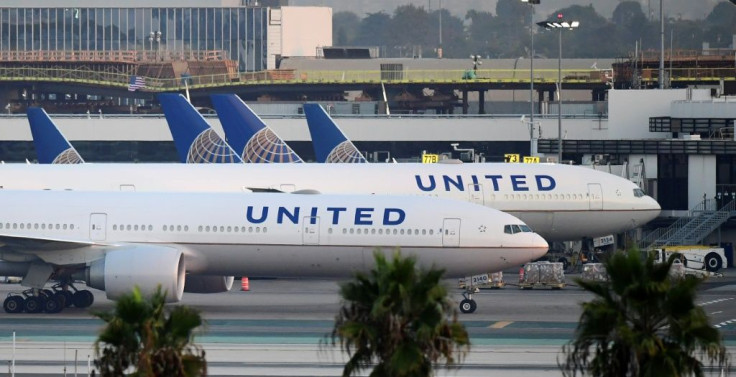 © Copyright IBTimes 2023. All rights reserved.
FOLLOW MORE IBT NEWS ON THE BELOW CHANNELS