Dow Chemical Sells Off Herbicides Amid Consolidation Drive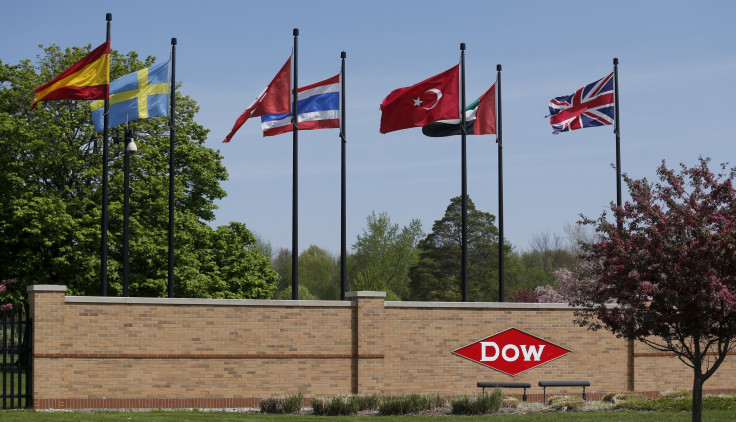 By Tom Polansek
CHICAGO (Reuters) -- Dow Chemical Co has struck a deal to sell a part of its global herbicide business, as low crop prices continue to drive talk of consolidation in the agriculture industry.
Dow on Monday said it agreed to sell a portfolio of weed killers known as dinitroanilines to privately held Gowan Company. The deal comes a month after Dow said it was reviewing all options for its farm chemicals and seeds unit, which has reported falling sales for nearly a year.
The companies did not disclose terms of the deal. It is expected to close by the end of the year, they said.
The farm sector is struggling to cope with falling crop prices and diminished demand for crop protection products, which have hurt sales in the agricultural businesses at companies including Dow, Monsanto Co and EI du Pont de Nemours & Co.
Dow's sale includes global product registrations and trademarks for herbicides including Treflan, which can be sprayed on field corn, cotton and some fruit and vegetables, according to a statement. A formulation and packaging facility in Alberta, Canada, is also part of the deal.
Dinitroanilines, or DNA herbicides, have been a part of weed management programs for more than 50 years, according to Dow. The company will "invest in innovative and differentiated products," Ramiro De La Cruz, vice president of crop protection for Dow AgroSciences, said in the statement.
A company spokeswoman did not immediately answer questions seeking more information.
"We are grateful for the opportunity to defend and evolve the DNAs for niches that have long been our sweet spot, such as vegetables and turf," said Juli Jessen, chief executive of Gowan Group.
Dow rival Monsanto has said it is studying every possibility for consolidation in the seed and agrochemical sectors.
Monsanto, the world's largest seed company, abandoned a $45 billion bid for Syngenta AG in August and since then, nearly all of the major players in the farm chemicals and seeds business have been the subject of consolidation talk.
(Reporting by Tom Polansek; Editing by Bernard Orr)
© Copyright Thomson Reuters 2023. All rights reserved.