Dow Jones Industrial Average Closes Up After FOMC Minutes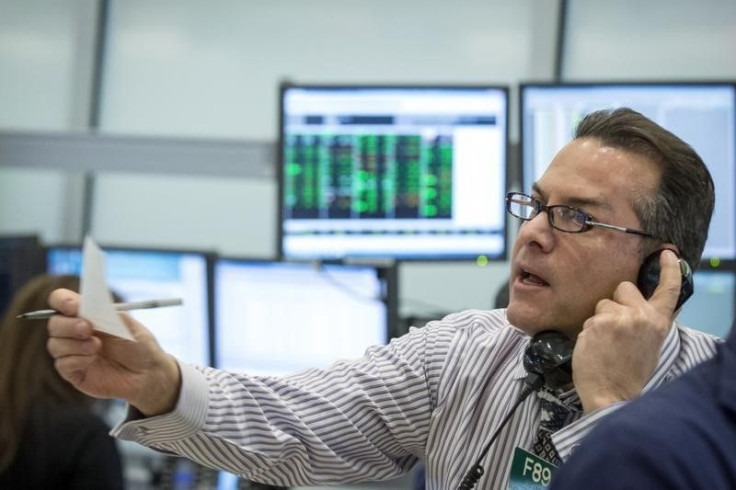 U.S. stocks closed higher Wednesday, despite a 6 percent drop in oil prices, after minutes from the Federal Reserve's latest meeting revealed the central bank may delay an interest rate hike until after June. Following the closing bell, shares of Alcoa Inc. (NYSE:AA) dropped 3 percent to $13.21 in extended-hours trading after the aluminum producer's quarterly revenue fell just short of Wall Street estimates.
The Dow Jones Industrial Average (INDEXDJX:.DJI) gained 27.09 points, or 0.15 percent, to close at 17,902.51. The Standard & Poor's 500 (INDEXNASDAQ:.IXIC) added 5.57 points, or 0.27 percent, to end at 2,081.90. The Nasdaq composite (INDEXSP:.INX) rose 40.59 points, or 0.83 percent, to finish at 4,950.82.
U.S. stocks edged higher in afternoon trading after the minutes U.S. Federal Reserve's March meeting showed policymakers were split on whether to begin hiking the interest rates in June, September, or even 2016, according to the Federal Open Market Committee's minutes released Wednesday.
Following its March meeting, the Fed dropped its officially "patient" stance, which means the central bank could lift interest rates from their current historic lows sometime in the next six months. However, the central bank did not yet have the weak March jobs report figures when debating the monetary policy during the meeting.
"As far as when the Fed hikes rates, we think it's late this year in either November or December," said Anthony Valeri, market strategist with LPL Financial Corp. "September is the broader expectation across the financial markets, but we think it's going to take a little bit longer. We still need to see some indication that inflation has gotten positive, and that should happen in either August or September."
Separately, oil prices tumbled more than 6 percent Wednesday after U.S. stockpiles surged to its highest weekly increase since 2001. U.S. oil inventories surged 10.95 million barrels to a record 482.39 million in the week ended April 3, the Energy Information Administration (EIA) said Wednesday.
West Texas Intermediate crude, the benchmark for U.S. oil prices, plunged 6.6 percent to close at $50.42 a barrel, for May 15 delivery, on the New York Mercantile Exchange. Brent crude, the benchmark for global oil prices, lost 5 percent to end at $56.90 a barrel, for May 15 delivery, on the London ICE Futures Exchange.
Economists are looking ahead to Thursday's economic calendar, which includes weekly jobless claims, or the number of Americans filing new claims for unemployment. Initial claims for state unemployment benefits unexpectedly fell last week, falling 20,000 to a seasonally adjusted 268,000 for the week that ended March 28, the lowest level since January, the Labor Department said last week.
Economists expect jobless claims rose 17,000 to 285,000 last week, according to analysts polled by Thomson Reuters.
© Copyright IBTimes 2023. All rights reserved.