Drivers More Likely To Hit Deer In Early November: Study
KEY POINTS
Researchers looked at more than 1 million cases of deer-vehicle collision
They found that 10% of collisions happened within the period centered on autumn time change
They said year-round daylight saving may help reduce such collisions
The chances of a vehicle colliding with a deer increase by 16% in late October and early November, a new study has found. This spike has been largely attributed to the practice of daylight saving.
For their study, published in Current Biology Wednesday, researchers from the University of Washington looked at more than 1 million cases of vehicles crashing into deer. These instances were reportedly gathered from 23 states across the U.S.
"The switch from daylight saving to standard time in autumn causes peak traffic volumes to shift from before sunset to after sunset, leading to a 16% spike in deer-vehicle collisions," the researchers wrote.
According to the study, Nearly 2.1 million cases of vehicle-deer collisions are reported in the U.S. every year. It also explained that 440 humans die every year in such cases, while 59,000 get injured. The cost of these crashes amounts to $10 billion annually.
What About Daylight Saving?
Daylight saving is a practice observed in most countries in the northern hemisphere. It is aimed at maximizing sunlight by shifting the clocks. This year's daylight saving ends at 2 a.m. on Nov. 6.
As per the study, a permanent adoption of daylight may help save the lives of both humans and deer involved in collisions. "Almost 10% [of these collisions] occurred during the two-week period centered on the autumn time change, which is 2.5 times greater than expected if collisions were universally distributed," the researchers noted.
The researchers also argued that year-round daylight saving would "reduce traffic volumes at night" and may reduce such collisions "simply by shifting the times at which humans are active relative to sunlight."
What Else Did the Study Find?
Apart from the 16% increased risk of vehicle-deer collisions, the researchers also learned that accidents are 14 times more likely to occur shortly after the sun has set. Moreover, there is a higher probability of nighttime traffic and collisions with deer within standard time, NBC reported, citing the study.
The research also concluded that a permanent adoption of daylight saving in America would save $1.2 billion in annual collision costs. It would also prevent more than 36,000 vehicle-deer collisions.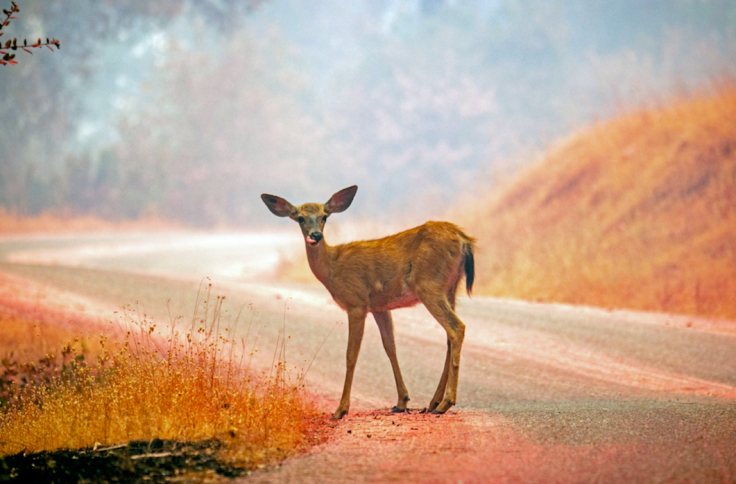 © Copyright IBTimes 2023. All rights reserved.
FOLLOW MORE IBT NEWS ON THE BELOW CHANNELS