Drug Recall 2022: High Blood Pressure, Heart Medications Pulled Over Mislabeling Risks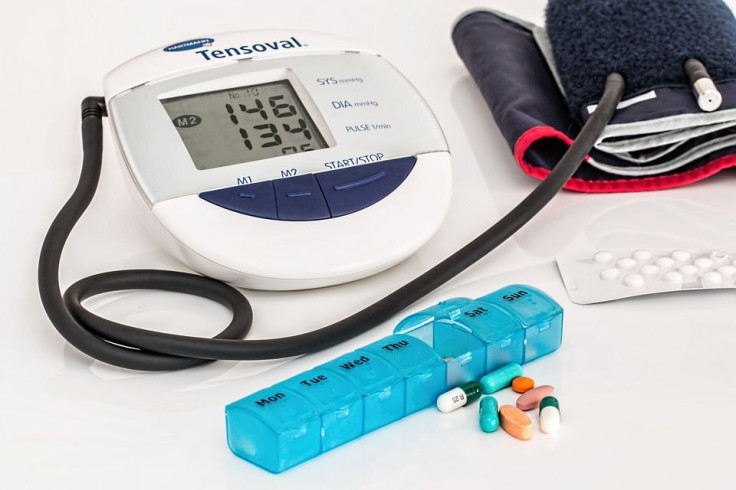 Golden State Medical Supply has recalled both Atenolol and Clopidogrel medications over a mislabeling mishap, which could present health risks.
According to the recall notice, the drug company received a report that a bottle containing Clopidogrel was mislabeled as Atenolol. The company has issued the recall out of "abundance of caution."
The recall affects Atenolol 25 mg tablets with a lot number of GS046745 and Clopidogrel 75 mg tablets with a lot number of GS046745. Both have expiration dates of December 2023.
Atenolol tablets are used to treat hypertension to help lower blood pressure, while Clopidogrel is used to lower the risk of stroke, blood clots, and treats serious heart conditions in people who have experienced a heart attack, chest pain, or circulation problems.
The Food and Drug Administration warns that people who suddenly stop taking Atenolol have an increased risk of angina, myocardial infarction, hypertensive, and arrhythmic reactions. For patients that take Atenolol and anticoagulant and antiplatelet medications, there is a risk of bleeding if Clopidogrel were taken as part of their drug regimen.
Distribution of the products was immediately advised to stop. The company said it has not received any reports of adverse reactions related to the recall.
Consumers who have questions about the recall can contact Golden State Medical Supply at 1-800-284-8633, Ext 116, from 7:30 a.m. to 4 p.m. PT.
© Copyright IBTimes 2023. All rights reserved.