Drugs, Money And Wild Hogs: US Jury Weighs Case Of Lawyer Accused Of Killing Family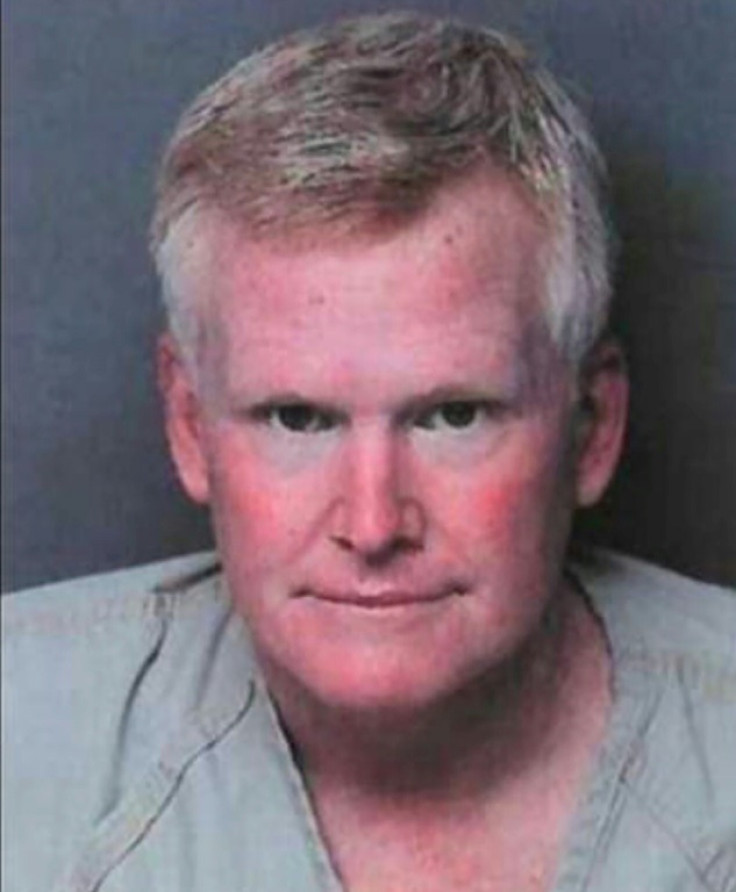 Millions stolen, a $7,000 a day drug habit, but no witnesses and no weapons: a US jury was asked Thursday to decide whether a prominent lawyer killed his wife and son on their hunting estate in a trial that has drawn global attention.
Scion of an elite South Carolina family of judges and attorneys, Alex Murdaugh, 54, stands accused of shooting his son Paul with a shotgun and his wife Maggie with the assault rifle Paul used for hunting wild pigs on the family's sprawling property.
In a complex narrative that has often touched on the bizarre, Murdaugh allegedly killed them on June 7, 2021 after realizing his years of stealing millions from his law firm and from clients to feed his hidden opioid addiction was about to go public.
While evidence puts Murdaugh at the scene shortly before the murders, the guns have never been found, and there is no bloodstained clothing or other direct evidence that could prove he was the killer.
After six weeks of hearings in Walterboro, South Carolina, the jury was asked to determine whether the evidence was strong enough to convict Murdagh on two counts of murder and two firearms charges.
He faces up to life in prison if found guilty of murder.
Murdaugh, who repeatedly broke down in tears over two days of testimony last week, flatly denied killing killed Maggie, 52, and Paul, 22.
He described discovering their bodies at the dog kennels on their hunting estate, with Maggie shot five times with a rifle and Paul's head shredded by a shotgun blast.
He admitted he stole and embezzled and lied about his drug habit, which his attorneys said cost $50,000 a week.
But he said he would never lie about killing his loved ones.
His attorney argued that investigators tainted the crime scene at the kennels and failed to pursue other possible suspects, including Murdaugh's drug suppliers and people angry over Paul's involvement in the February 2019 boating death of a teenage girl.
It is "totally illogical, irrational and insane ... for somebody to kill their loved ones when their criminal conduct is being exposed," Murdaugh attorney Jim Griffin told the jury.
Prosecutor Creighton Waters argued that Murdaugh is "a master liar" who stole money from a crippled client, from the family of a former Murdaugh maid who died in a fall years earlier, and from his law partners.
Waters focused on Murdaugh's lying to investigators on the evening of the crime that he had not been at the kennels before he discovered the bodies.
Later a video was found on Paul's cellphone showing Murdaugh was there an estimated five minutes before the shooting.
Waters said Paul had recently discovered his father's drug habit, and the morning of the murders Murdaugh was confronted about missing money at his law partnership.
"Everyone who thought they knew who he was, he's fooled them," said Waters.
"He fooled Maggie and Paul too, and they paid with their lives," he told the jury.
The twists and turns of the family story -- the maid's death, the death of another young man near the Murdaugh property, and even Alex Murdaugh's hiring his own drug dealer to kill him in an insurance scam -- have captivated the American public.
Adding to that is the little-known culture of the South Carolina "lowcountry" -- the poor, marshy region once known for its slave trade, with its distinctive clipped southern accents and where Murdaugh's family for generations dominated the law as attorneys, prosecutors and judges.
The court heard details on the lives of the region's landed gentry, their passion for hunting ducks, deer and the wild hogs, and the dozens of guns the Murdaughs kept.
Not waiting for a verdict, Netflix and HBO scored hits with fictionalized documentaries rushed out during the trial.
"Decades of powerful influence over the legal system in the South Carolina lowcountry unravel amid accusations of fraud, deception, and murder," HBO said in promotional material.
The jury continued deliberations on Thursday.
© Copyright AFP 2023. All rights reserved.