Dubai Abbey: Want A Secure, High-Paying Job? Arab And Chinese Super-Wealthy Need English-Trained Butlers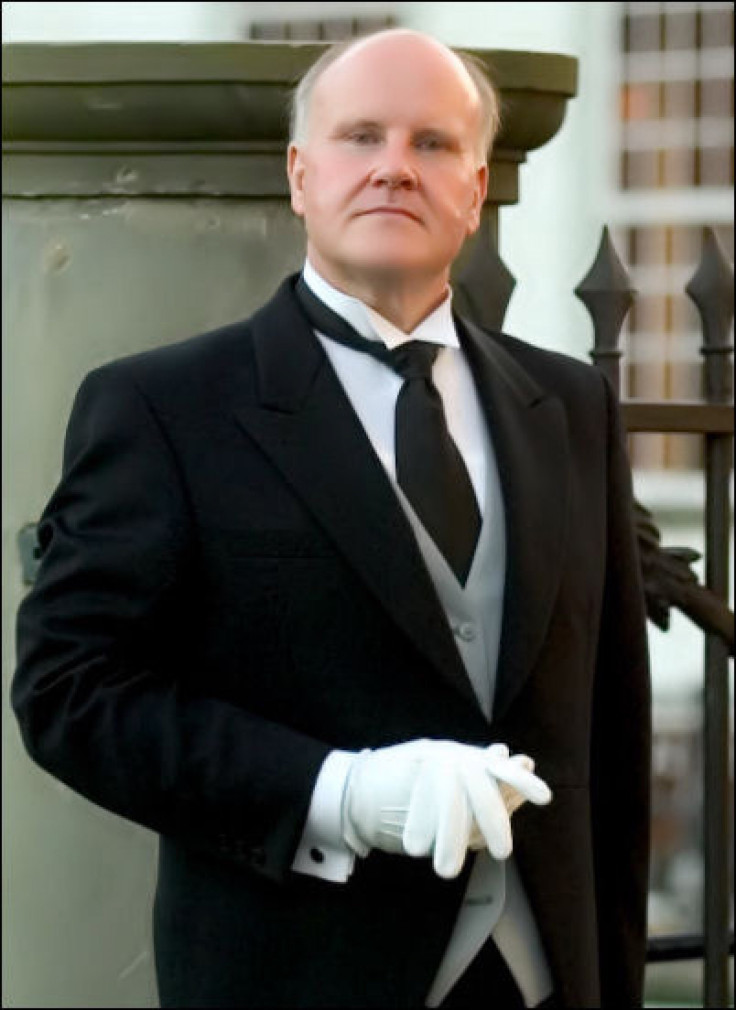 Jobless young people in recession-plagued Britain and Europe might consider a high-paying career far away from home in a field most probably thought had disappeared with the Model-T. Well-trained British butlers in the Arab state of Dubai and other parts of the Middle East are in great demand and can make up to $150,000 per year (not including bonuses), toiling for mega-wealthy employers, who see such an indulgence as a tremendous status symbol.
The once-rigid British class system may have collapsed (along with its once glorious empire), but many people, particularly in the newly cash-flush emerging markets, admire many aspects of old-fashioned Britannia. "Britain has a history of the class system, household staff, etiquette, great traditions," Sara Vestin Rahmani, director of Bespoke Bureau British Butler and Housekeeper Academy in London, told BBC. "The new rich -- and the rest of the world -- are fascinated by the protocol that comes with these specific British traditions. The 'new money' clients want status, control of their households and to be seen as rich and important so they show off with these exceptional British workers."
BBC reported on a 37-year-old former member of the British military named Dillon who trained as a butler in London and now works at the superexclusive Palm Jumeirah, an artificial archipelago off the coast of Dubai for an Emirati family. "I went in at entry level at £35,000 ($55,340) plus all expenses paid. I now earn £70,000 but I work very hard," he said. "I travel bi-weekly and I am expected to be on call 24/7, caring for my principal's personal things like clothes, travel bookings, reservations and shopping. I also have to make sure he's always looking good and that he stays hydrated in the heat." His salary is tax-free. In addition, Dillon gets to live in a luxury flat, travel by private jet, and enjoys two whole months off in the summer. Butlers in the region also have virtual lifetime job security.
A Dubai-based butler gushed to TimeOut Dubai about the perks of his job. "I have been honored and touched by the humanity and kindness of extremely powerful people, including royalty, heads of state and billionaire business people responsible for the livelihoods of thousands of employees and interests of investors," he said.
Another butler based in Dubai, named Adam, told BBC (from a yacht somewhere in Europe) of his luxurious, and somewhat strange, existence. "Right now, we only have celebrities and super VIPs on the boat and they have high demands and odd requests," he said. "I was asked to head up to the mountains with the private jet captain last week to purchase some specialty coffee from Switzerland. [In Dubai] we once had to postpone a dinner party until specific glass plates had arrived from Europe because a VIP guest didn't want to eat her food off porcelain."
William Hanson, who trains butlers and operates "etiquette sessions" at The English Manner, a British firm, agrees that the nouveau riche look to Britain as a source of inspiration for the finer points of elegant living. According to TimeOut Dubai, wealthy local families are not only seeking out English butlers in the mold of the famous and fictional "Jeeves" (from PG Wodehouse's books), but also governesses like "Mary Poppins." "People have always looked to England for their domestic staff," Hanson told TimeOut. "In Britain we have been doing it for hundreds of years, so we have the prestige. The international markets like to have a British butler to show off to their friends. Britain is perceived to be the best: If you want ice you go to Iceland, if you want good [home] staff you go to Britain."
Hanson's firm has even established an office in Dubai because of rising demand. The enormous global popularity of the British drama series "Downton Abbey" may also have sparked resurgence in the traditional butler profession, particularly in the Middle East.
Rahmani told TimeOut that last year her agency placed more than 400 British-trained butlers and domestic staff around the world – quadruple the number from only three years ago. "Demand is growing in the Middle East, but it is bigger than the supply. It is a fine balance as we don't want to just churn out numbers," she stated. Demand has also come from luxury hotels in the Emirates, she added. "We have a waiting list from private houses and hotels in the Emirates and Saudi Arabia," she said. "Competition seems to be getting harder for most industries in Dubai apart from ours."
Not surprisingly, English-trained butlers are also highly popular in China, the world's leading producer of newly minted billionaires. "Demand is outstripping supply," Robert Watson, the chief of The Guild of Professional English Butlers, told Bloomberg. "We deal with people who often are cash rich and time poor. The credit crunch did affect things for a time, but before you get rid of the butler, get rid of the Ferrari." Robert Wennekes, chairman of The International Butler Academy, explained that China has been a big client for his firm's services. "We have been doing a lot of business in China particularly," he said Bloomberg. "Every month for the past 15 months, I have been travelling from Amsterdam to China." Watson concurred. "Asia is coming up pretty strong now," he said. "We are getting lots of enquiries from these Chinese who are sitting on piles of money. They are discovering that if you spend $8 million on a villa with marble flooring, you need someone to come along who knows what they are doing."
Hanson crowed, however, that such typically English traditions are in steep decline in Britain itself, while they are more appreciated elsewhere. "The 'new British' general public just doesn't see the need," he complained to BBC. "They are quite arrogant in that regard, thinking they are above it all because we invented it. Yet around the world, 'Old England' is still perceived as the hallmark of standards and good taste -- and rightly so!" In Britain, the butler profession has shrunk drastically over the past century. Sebastian Hirsch, owner of Butler For You, a Berlin-based firm that places household staff all over Europe, told Bloomberg that in 1911 about 800,000 homes in Britain had servants, including butlers. Now, he estimated there are only about 8,000 male butlers employed in the U.K.
© Copyright IBTimes 2023. All rights reserved.