Dubai Airports To Tax All Departing Passengers To Fund Expansion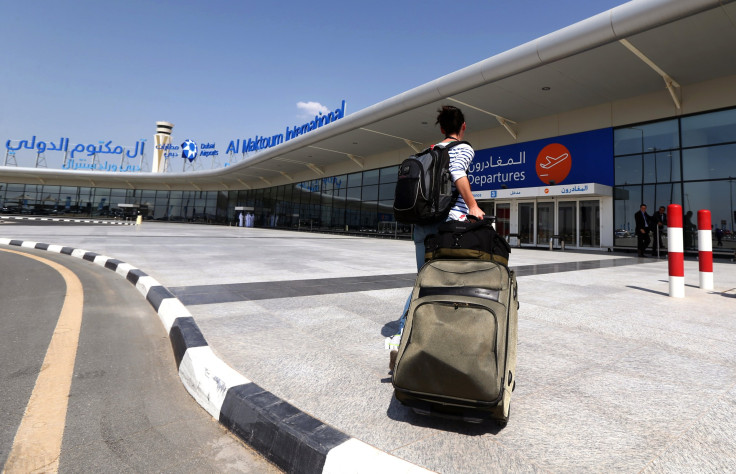 The prolonged slowdown in crude oil prices has hit oil-producing countries hard, and the rich Persian Gulf kingdoms are no exception, prompting them to try diversifying their economies. Dubai, the most populous of the seven emirates in the United Arab Emirates, is arguably the most diversified economy in the region, and yet, in a telling sign of the times, it has announced a new tax on all passengers, even transiting ones, that travel through its two airports, a move designed to buffer up the emirate's coffers.
The $9.5 tax, or "a service fee for using airport facilities," as it has been called in the official statement, was announced Wednesday on the website of Dubai's crown prince. According to the resolution passed by Sheikh Hamdan bin Mohammed bin Rashid Al Maktoum, "every passenger leaving the UAE from any of Dubai's airports, including transit passengers, will be charged AED35 [Emirati dirham] as a service fee for using airport facilities."
Children younger than two years, cabin crews and transiting passengers who don't change flights are exempt from the tax, which is applicable on all tickets booked after March 1 for flights after June 30. Airlines are responsible for collecting the fee from passengers and then transferring it to Dubai Airports, the company in-charge of running both of Dubai's airports. The money will end up in the emirate's public treasury and is likely to be used for improving Dubai's airport infrastructure.
Dubai is already the world's busiest airport in terms of international passenger numbers, and expects to cater to 100 million passengers by 2023.
The emirate has attracted a lot of investments by offering a largely tax-free business environment. The airport tax, while a common feature around airports worldwide, is a first for Dubai.
© Copyright IBTimes 2023. All rights reserved.
FOLLOW MORE IBT NEWS ON THE BELOW CHANNELS