Duke Blue Devils - Gonzaga Bulldogs: Start Time, TV Channel, Prediction For College Basketball Game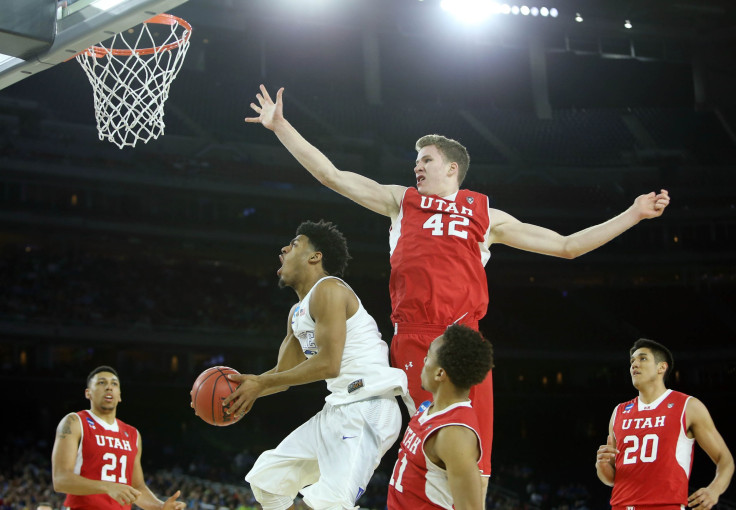 In what should be an offensively minded affair, the No. 1-seeded Duke Blue Devils (32-4; 15-3) will take on the No. 2-seeded Gonzaga Bulldogs (35-2; 17-1) in a South region, Elite Eight matchup on Sunday at NRG Stadium in Houston. The Bulldogs have appeared in 17 straight tournaments but will be looking to advance to their first-ever Final Four.
"This moment is big for this team," coach Mark Few said in a news conference. "They're hungry to get to a Final Four and to keep playing."
Duke, on the other hand, has won four national championships (1991, 1992, 2001, 2010) and has appeared in 15 Final Fours throughout program history. But the histories of the two squads don't necessarily mean much on Sunday when the two teams meet.
Both Duke and Gonzaga score with ease, ranking in the top 10 of the NCAA in points-per-game average. The Blue Devils average 80.6 points (fourth in the NCAA) on stellar 50.2 percent shooting (third in the NCAA). The Bulldogs average 79.1 points (10th) on an NCAA-best 52.4 percent shooting.
Duke coach Mike Krzyzewski relies on a trio of talented freshmen and one senior to do the bulk of the scoring. Freshmen Jahlil Okafor, Justice Winslow and Tysus Jones combine an average for 41.3 points per game, or 51.2 percent of Duke's average scoring output. Okafor, Duke's best player most games, is an absolute force and might be a top-five pick in the NBA Draft. Senior Quinn Cook adds 15.7 point per game and is the leader of a young team.
Gonzaga relies on more experienced scorers in junior Kyle Wiltjer and senior Kevin Pangos. Forward Wiltjer, a Kentucky transfer who contributed on the 2012-13 UK national champion team, averages 16.8 points and 6.2 rebounds. Guard Pangos adds 11.8 points and 4.9 assists from the backcourt.
Duke's talented frontcourt, which contributed strongly in the Blue Devils' 63-57 win over Utah to advance past the Sweet 16, might pose problems for the Bulldogs. Gonzaga advanced with a 74-62 win over UCLA and hasn't really looked tested all tournament, winning by at least 10 points in every game. It has a deep rotation in its frontcourt as well and should be able to compete at both ends with the Blue Devils.
Sunday's game should make for an interesting one, featuring a contrast in experience but similar styles of play. Vegas expects Duke to come out on top, setting the Blue Devils as three-point favorites, according to bovada.lv. But both squads know they might have a difficult task ahead of them. Krzyzewski commented on Gonzaga's especially impressive run and its experience as a unit.
"Gonzaga's won 35 games," he said in a news conference. "They would be tough to beat because of their talent but they're tougher to beat because they've won so much together."
Start Time: 5:05 p.m. EDT
TV Channel: CBS
Live Stream: Watch online at March Madness Live
Prediction: Duke edges past Gonzaga, likely leaning on star Okafor to carry it to the Final Four.
Duke over Gonzaga, 75-72
© Copyright IBTimes 2023. All rights reserved.