Duke Vs. Kansas: NBA Future Stars Wiggins And Parker Go Head To Head [College Basketball Preview]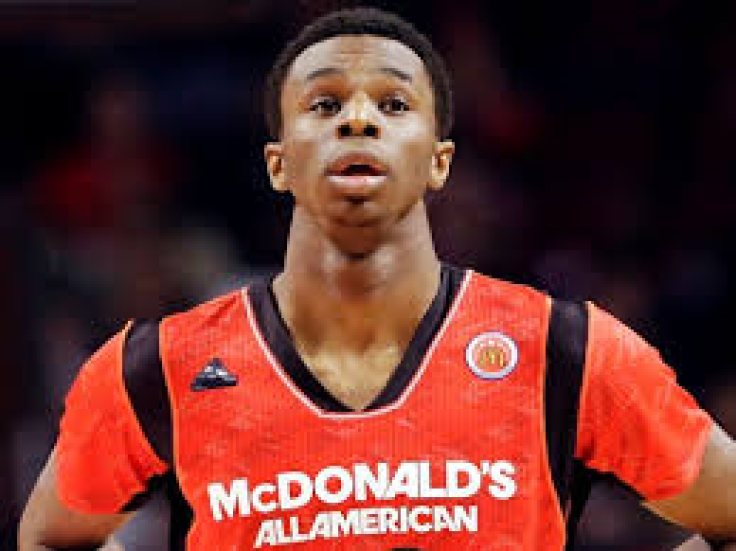 Perhaps the two best freshman in college basketball in years are set to face off in one of the biggest regular season games of the year. On Tuesday night, Andrew Wiggins and No.5 Kansas will play Jabari Parker and No.4 Duke in the State Farm Champions Classic at the United Center in Chicago.
Wiggins came into the season as the most highly touted basketball prospect in a decade. No teenager since LeBron James has had such high expectations coming out of high school. The freshman made his Jayhawks debut against Louisiana-Monroe on Friday. He led Kansas with 16 points, adding three rebounds, three steals and two assists in the 80-63 win.
"He did some good things," head coach Bill Self said after the win. "I think he can be more aggressive, but I think all the guys can be more aggressive."
Parker entered the college basketball scene with less fanfare, but he might have the most potential, other than Wiggins. ESPN ranked him as the No.2 prospect in the 2013 class, and he had an even better first game than his counterpart. Against Davidson, Parker had a dominant performance, scoring 22 points on just 10 field goal attempts. His six rebounds and two assists also helped the Blue Devils blow out the Wildcats, 111-77.
"First game in college -- are you kidding me?" said head coach Mike Krzyzewski. "That was a terrific performance."
Despite Wiggins and Parker going head-to-head, there's a good chance neither one of them will be the determining outcome in the game. Sophomore transfer Rodney Hood was terrific in the opener and managed to outperform Parker. He scored 22 points and grabbed nine rebounds on 9-10 shooting from the field for the Blue Devils.
Numerous NBA scouts will likely be watching as Wiggins and Parker, both 6-foot-8, guard each other in a key matchup of college basketball powerhouses. The freshmen stars are expected to be top selections in the 2014 NBA Draft.
Betting Odds: Duke by 3.5
Start Time: 9:30 p.m. ET
TV Channel: ESPN
Online Stream: WatchESPN
Prediction: Duke over Kansas, 75-70
© Copyright IBTimes 2023. All rights reserved.