Durant To Knicks? Warriors Don't Fear New York In Free Agency: Report
The Golden State Warriors are not particularly worried about losing forward Kevin Durant in free agency next year to the New York Knicks.
Having signed a one-plus-one deal earlier this summer, speculation has been rife ever since, that Durant will leave the Bay Area as a free agent in 2019 in search of new challenge.
The Knicks are one of the teams heavily linked with the 30-year-old, but, according to Anthony Slater of the Athletic, the Warriors "in zero way fear the Knicks" as a potential threat.
This is because the reigning champions see themselves as a superior organization, even though it is believed Durant is attracted to the allure of the Knicks and Madison Square Garden.
"I will say this. New York Knicks have a very good shot at luring KD away from the Bay Area," ESPN's Chris B. Haynes said earlier this month. "The reason I say that is his business partner Rich Kleiman is based in New York, huge Knicks fan. Their business is located and based in New York. KD's dad is a big Knicks fan."
"The same allure that LeBron had towards the Los Angeles Lakers, just the building, the culture, is the same thing, same way I know that KD feels about the Knicks," he added.
Most recently, recruiting has already begun for Durant as a New York marketing company unveiled a billboard last week urging Durant to join and help the Knicks to a first championship since 1973.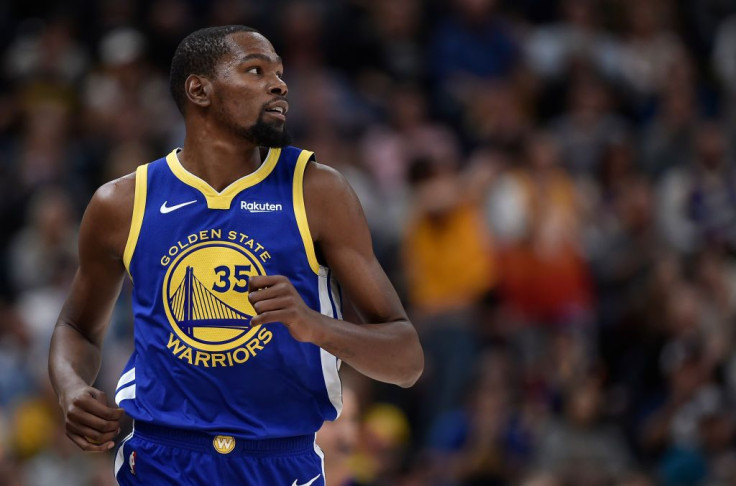 But more than anything, Durant cares about getting paid next year.
The former Oklahoma City Thunder star has taken multiple discounts on his contracts to allow the Warriors to retain the likes of Andre Iguodala and Shaun Livingston, but in a recent interview, revealed his desire fpr a massive deal.
"I am thinking about the money I'm going to get," Durant told the Athletic last week. "I never got the (massive) deal. I've just seen a bunch of dudes around the league making so much money - and I'm happy for them. But I know I deserve that, too. That's the only thing I've probably thinking about, to be honest."
In that regard, the Knicks could offer him a max contract next summer starting at $38.15 million due to Durant having more than 10 years of experience.
But with the Warriors being able to obtain the Bird rights of the two-time champion after this season, they could offer Durant a five-year, supermax deal worth $219 million.
Of course, with Durant currently earning $30 million this year and $31.5 million next year should he use his player option, a new supermax deal would put Golden State above the luxury tax limit, especially given that soon-to-be-free agent Klay Thompson will likely be receiving a new deal as well.
However, with their move to the Chase Center next year, they would still be able to turn a profit on what could potentially be a $300 million payroll.
© Copyright IBTimes 2023. All rights reserved.