Dustin Friedland, Short Hills Mall Shooting Victim, Was Trying To Protect Wife Jamie Schare Friedland During Fatal Carjacking [PHOTO]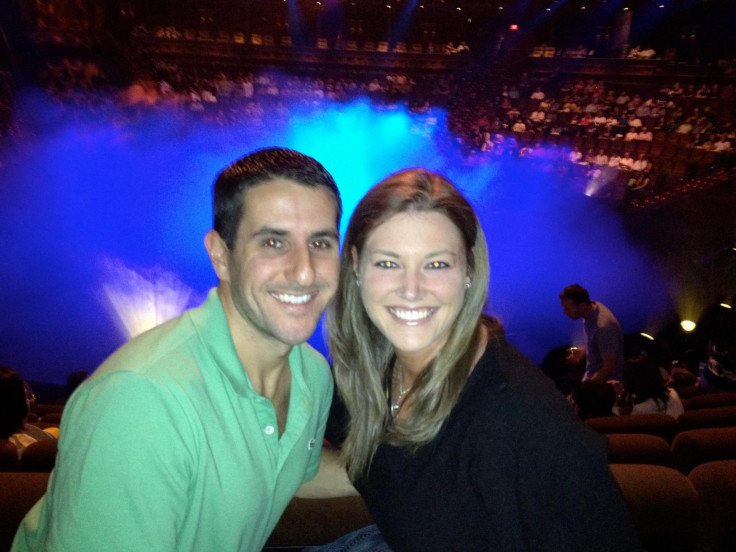 Dustin Friedland, a 30-year-old attorney from Hoboken, has been identified as the victim who was shot and killed during a carjacking Sunday night at the Mall at Short Hills in New Jersey.
Friedland was driving his silver $70,000 2012 Range Rover in the parking lot of the mall when the carjackers ordered him out of the car, law enforcement sources told the newspaper. Protecting his wife in the car, Friedland got into a struggle with the two armed men, and they opened fire, killing the young lawyer, the New York Daily News reported.
"He knew his wife was in there and he refused," a source said to the paper on Monday. Four shots were fired, with one of the bullets striking Friedland in the head. His 27-year-old wife, Jamie Schare Friedland, was not injured.
The suspects, who are still being sought and have been described only as African Americans, drove away in the Range Rover, which was found in the back of an abandoned home in Newark, WABC reported.
The Sunday-night carjacking led authorities to place the mall on lockdown, which was lifted an hour after the 9 p.m. incident, the Bergen Record reported.
Adam Leitman Bailey, Jamie Friedland's boss, said he didn't believe Dustin was trying to protect his car from the suspects.
"Dustin was rational, intelligent and had great judgment," Bailey told the Daily News. "I highly doubt that he fought the attackers to save his car. I do believe he would fight for his wife's life."
Jamie Friedland's uncle, Mark Schare, shared the same sentiment to the New York Post.
"He would never have done anything stupid, like grab for a gun -- but I know he would not have hesitated to protect Jamie," he said. "He couldn't do enough for her.''
Bailey said that the couple was planning to start a family.
"She would just light up when he would walk in the room," said Bailey, an attorney whose law firm announced a $10,000 reward for information leading to the arrests of the suspects responsible for the Short Hills mall carjacking. "She was so happy to be married."
Dustin Friedland's cousin, Aimee Friedland, said his killing was senseless.
"Dustin would have given anyone the shirt off his back," she wrote on Facebook. "He was as genuine and sincere as they come. He was taken entirely too soon. You can't make sense out of something like this."
© Copyright IBTimes 2023. All rights reserved.