Dwight Howard Will Request Trade: Could Magic Center Land In Brooklyn?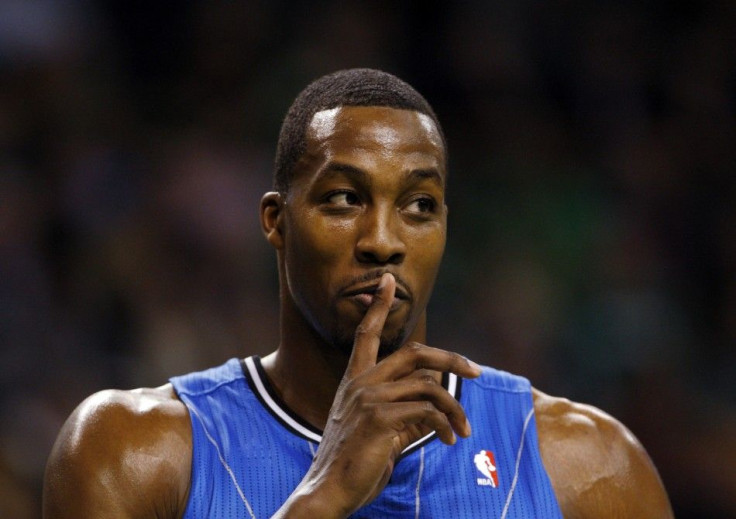 Here's the chance the future Brooklyn Nets have been waiting for.
According to ESPN's Stephen A. Smith, Orlando Magic center Dwight Howard will request to be traded as soon as the Magic are eliminated from the postseason.
The minute this season is over, according to what I am hearing from his camp, you can expect Dwight Howard to tell Orlando. 'Get me out of here. I don't want to be here any longer,' Smith said on SportsCenter. You've got Stan Van Gundy annoyed with the organization. You've got Dwight Howard disgusted with the organization--the way he's been treated, along with the way his teammates have been AWOL on him as far as he's concerned. You've got a problem.
Despite a tumultuous season that ironically began with Howard requesting a trade, his most preferred destination being the New Jersey Nets, the Magic have somewhat overcome the in-house struggles. They currently sit as the sixth seed in the Eastern Conference with a 36-28 record, even with Howard not having started since April 7 because of a herniated disk.
Howard had gone back and forth since the beginning of the season in his desire to be traded, but ultimately signed a document with the club the day before the trade deadline that waived his right to opt out of his contract this offseason. That signing guaranteed the team that Howard stay in a Magic uniform through at least next year's trade deadline, however, tensions seem to have only grown worse between the superstar, the coaching staff, and the organization in recent weeks.
If there's any team Howard would consider going to by next season's trade deadline, it's most likely the Nets. They were his preferred destination when his desire to be traded this season was at its peak. And, he could very well be the centerpiece for a New Jersey team moving to Brooklyn and looking to rebuild and rebrand its image.
It's unpredictable what the Magic will do with Howard this offseason, but with all the work put in and endured to keep Howard on board, they will probably be stricter than before in giving into his demands.
© Copyright IBTimes 2023. All rights reserved.