Dylann Roof Death Penalty Update: After Charleston Shooting, South Carolina Solicitor To Seek Death Penalty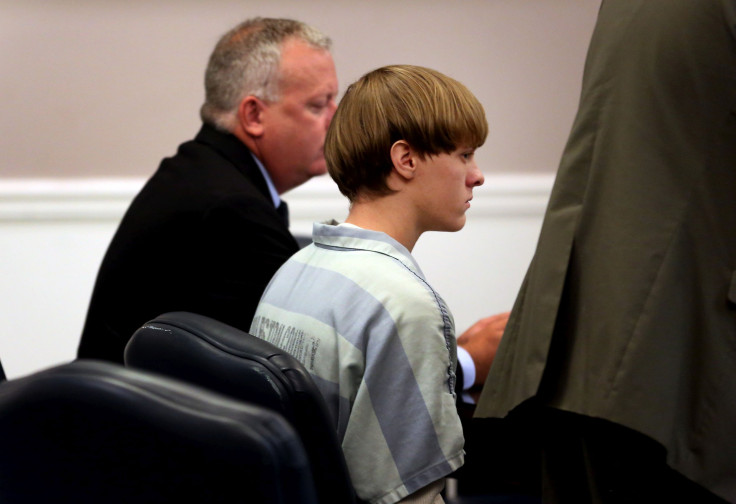 South Carolina's Ninth Judicial Circuit Solicitor Scarlett Wilson said Thursday the state will seek the death penalty against Dylann Roof, the suspected shooter in the June massacre of nine worshippers at a historically black church in Charleston, Live 5 News in Charleston reported. Roof pleaded "not guilty" at his arraignment in July.
During the arraignment hearing, Roof's attorney, David Bruck, said his client was ready to plead "guilty" but changed the plea and would wait to see if the prosecution pursued the death penalty, the news station reported. It's not yet known whether federal prosecutors will seek the death penalty as well.
Roof, who pleaded "not guilty" July 31, faces charges of murdering nine black members of Emanuel African Methodist Episcopal Church during a Bible study on June 17, including South Carolina pastor and state Sen. Clementa Pinckney. A federal grand jury in Charleston indicted Roof on 33 counts on July 22, including multiple hate crimes. The defendant was already facing nine counts of murder and three counts of attempted murder on the state level.
Following the Charleston shooting, a manifesto purportedly authored by Roof was discovered online and detailed numerous racist beliefs and ideologies. The 21-year-old white man had also posted photos of himself online waving the Confederate flag, which has sparked a national conversation about whether all public displays of the symbol should be removed.
© Copyright IBTimes 2023. All rights reserved.
FOLLOW MORE IBT NEWS ON THE BELOW CHANNELS