Eagles' Ronald Darby: Jameis Winston Uber Groping Allegations 'Just Not True'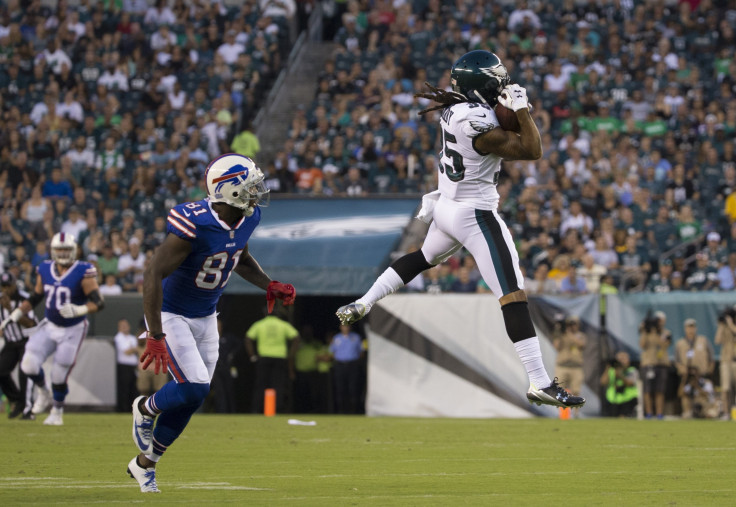 Philadelphia Eagles cornerback Ronald Darby released a statement Sunday that defended his former Florida State teammate Tampa Bay Buccaneers quarterback Jameis Winston amid accusations of sexual harassment.
Darby said that he was in an Uber with his former Seminoles teammate on March 13, 2016, and claimed that he did nothing wrong. Winston was accused of sexual misconduct by a female driver who alleged he groped her during a ride, ESPN reported.
"I felt the need to come forward and clarify some inaccurate accounts of the evening of March 13, 2016 when myself, a friend and Jameis Winston took an Uber ride in Arizona," Darby said in his statement. "There were three of us in the car, not just one as has been reported. Myself and Jameis were in the backseat. I am confident that nothing inappropriate in nature happened in the car that evening and Jameis did not have any physical contact with the Uber driver. The accusations are just not true."
A former Uber driver, identified as Kate of Scottsdale, Arizona, told BuzzFeed News that Winston, sitting in the front seat, had reached over and grabbed her legs inappropriately. She had reported the incident to the ride-sharing company.
Winston released a statement Friday that said the driver was "confused as to the number of passengers in the car and who was sitting next to her," and that "I am certain I did not make inappropriate contact, I don't want to engage in a battle with the driver and I regret if my demeanor or presence made her uncomfortable in any way."
Darby defended Winston in December 2012. He said he was with Winston when he was accused of sexually assaulting a female FSU student at his off-campus quarters. Winston is currently injured and will not play in Sunday's game against the Miami Dolphins.
© Copyright IBTimes 2023. All rights reserved.