Early Birds May Not Have To Worry About Breast Cancer, Says Study
Breast cancer and sleep routines are interlinked, suggests a study. The researchers found that women who preferred to wake up early had lower risk of the chronic illness than those who stayed back in bed a little longer.
The study published in the BMJ on Wednesday reported that only one out of 100 early birds developed breast cancer, while the ratio was higher in night owls. According to the research paper, two out of 100 women who considered themselves evening people had this disease.
The academics also found a link between insomnia and breast cancer in their study. The scientists even stated that sleeping more than seven to eight hours during the night slightly increased the risk of this chronic illness.
For the study, the researchers analyzed data of over 400,000 women. The information was collected from two major studies – a study of Breast Cancer Association Consortium that focussed on more than 220,000 women and a study conducted by the UK Biobank that looked at 180,000 women.
Through the study, the researchers tried to make people understand that "sleep is really important and does have health benefits beyond not feeling physically tired and being cognitively alert and so forth," Co-author of the study Caroline Relton, who is also director of the Bristol Population Health Science Institute, said.
However, the academics revealed that changing the sleeping routine will not completely eliminate the risk of developing this disease. Being overweight and alcohol consumption are other factors that contribute to the cancer dvelopment.
Sleep routines play an important role in the development of breast cancer. But it is not as large as the "well-established risk factors like BMI or alcohol," Rebecca Richmond, lead author of the study, said.
In a similar vein, Luca Magnani, senior research fellow in the department of Surgery & Cancer at Imperial College London, said the study does not really suggest that modifying sleep habits will anyway lower the risk of developing breast cancer.
"What they suggest is that it appears that the risk of breast cancer is associated with a genetic (thus not modifiable) trait that is in itself associated with a "morning" or "night" preference -- what we call 'larks' and 'owls'," the researcher told the Science Media Centre.
Breast cancer is a very common type of cancer in the United States, according to the American Cancer Society. The organization stated the diagnosis of this disease will rapidly increase by the end of this year. According to it, an estimate of over 260,000 invasive breast cancer cases could be diagnosed in women this year.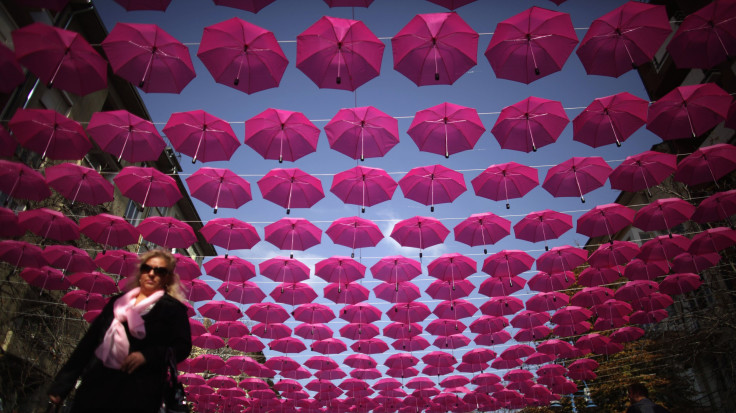 © Copyright IBTimes 2023. All rights reserved.