Earnings Season: Q2 Reports Mostly Beating Estimates, But Revenues Are On Track For First Negative Quarter Since 2009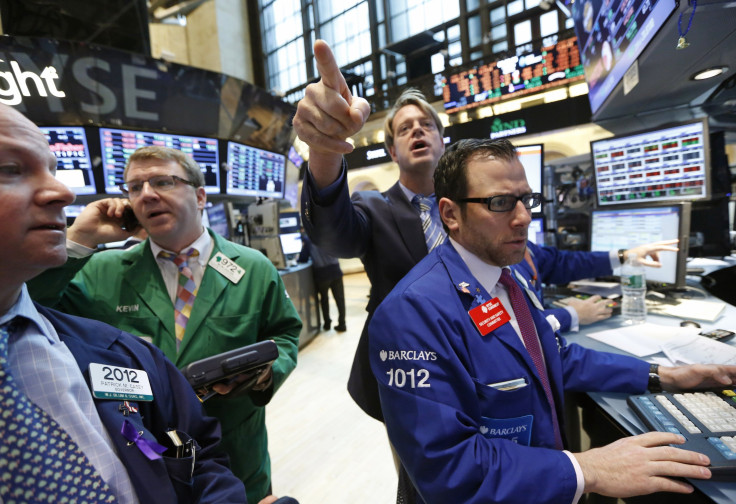 A majority of companies have bested second-quarter earnings estimates for the tenth consecutive quarter, but revenues from sales remain down, two Standard & Poor's executives said Friday.
So far, of the 20 percent of the S&P 500 to have reported earnings, 66 percent have beaten expectations by between 3 and 4 percentage points. A consensus report released on Friday estimated earnings to increase for the index 3.6 percent, with the financial and consumer discretionary sectors leading the way.
But only 51 percent have beaten revenues estimates, and analysts are now forecasting a 1 percent decline in revenues for the quarter, making this the first negative quarter since the recession-rattled third quarter of 2009.
"If there's one area of concern, it's not necessarily on bottom line or earnings growth but rather on top line or sales growth," Sam Stovall, S&P's chief equity strategist, told International Business Times on Friday afternoon. "While it seems there are a lot of tailwinds with slight improvements and economic growth ... there still remains the headwind of anemic revenue growth."
Since the economic recession, managers have found it far less taboo to lay off employees and cancel discretionary expenses, such as database and publication subscriptions, he said.
"Management has become much more nimble regarding cost-containment efforts," Stovall said. "They're very willing and quick to cut headcount and reduce subscriptions and cut back on anything discretionary -- since 2007, it has become much more acceptable."
Now, corporate sales are on track to post a negative quarterly revenue, thanks, in part, to instability in Europe and China.
"There's a lot of carryover from 2012 and even last quarter," Christine Short, S&P's lead analyst covering corporate earnings, told IBTimes. "[For example] there's weakness in Europe that hasn't really dissipated and growth in China is slowing down."
© Copyright IBTimes 2023. All rights reserved.