Earth Day Organizers Aim To 'Mobilize The Earth' To Environmental Action In 2012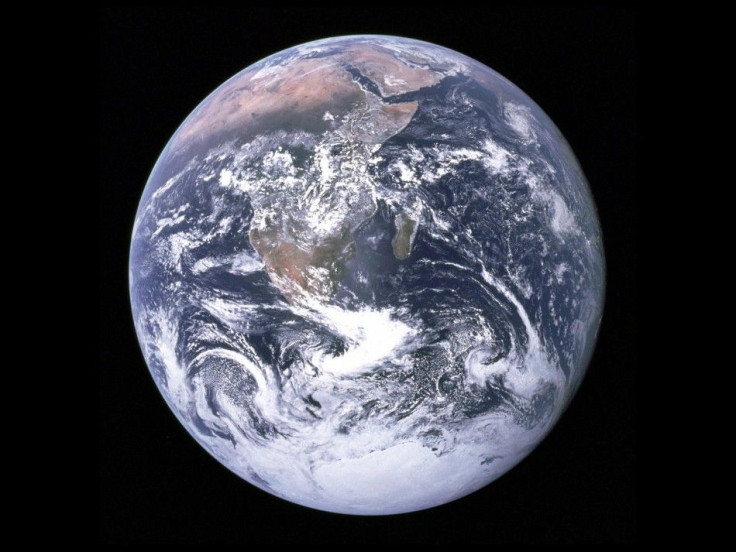 As Earth Day approaches on April 22, organizers view 2012 as a pivotal year to bring the environmental issues facing the planet to the forefront of the global political agenda.
Environmental issues have been on the backburner for global leaders, said Earth Day Network spokesman Bryan Buchanan. This can't be any longer.
This year's Earth Day theme is Mobilize the Earth, which aims to inspire people around the world to start participating in the discussion of environmental issues and to put pressure on their elected leaders to make them a priority.
The network expects more than 1 billion people will be participating in Earth Day in some form or fashion. The organization is encouraging people to use social media, blogs and Internet sites to organize on a grassroots level and help spread the message of Earth Day.
Buchanan said this year is particularly important due to important elections and transfers of power around the globe, from the U.S. presidential election to the ascension of China's new generation of Communist Party leaders. The policies of these global leaders will determine how environmental issues, such as climate change and sustainable energy, will be addressed.
Another major event in 2012 is the U.N. Conference on Sustainable Development, which will be held in Rio De Janeiro, Brazil, June 20-22. The last such conference took place 20 years ago, and the environmental issues have only intensified since then.
We need to reinvigorate the movement, said EDN Director Franklin Russell, referring to the wave of public support for environmental action that brought about the first Earth Day in 1970.
Russell said developed nations and rising powers alike attending the conference should be pressured to shift away from fossil fuel-based economies toward ones sustained by renewable energy sources, and a popular environmental movement can help achieve that. This has been a large matter of debate for rapidly developing nations like India and China, which seek to sustain economic growth to accommodate their large populations.
The first step is to bring the world leaders together so that they have the opportunity to come up with a solution, said Russell.
© Copyright IBTimes 2023. All rights reserved.
FOLLOW MORE IBT NEWS ON THE BELOW CHANNELS