East China Sea Tensions: Japan To Send Troops To Contested Senkaku Islands?
KEY POINTS
An official said Tokyo was alarmed by increased Chinese activities near Senkaku
Japan has allowed its Coast Guard to fire at foreign vessels approaching the islands
Beijing defended its new coast guard law saying it does not target any country
Japan is considering sending armed forces to protect the Senkaku Islands, an uninhabited chain of islands in the East China Sea where the Chinese have stepped up their activity, South China Morning Post reported, citing a Japanese official.
While Japan has administrative rights over Senkaku, China has been reasserting its rights over the islands which they call Diaoyu. Though uninhabited, the islands have great economic and strategic value.
The South China Morning Post quoted a Japanese official, as saying, "Tokyo was alarmed by the Chinese activities and was considering its response."
"Under our domestic law, the self-defence forces can use weapons as law enforcement against unlawful activities on behalf of our coast guard if the Chinese coast guard enters our territorial waters including surrounding the Senkaku Islands without permission," the official told the SCMP on condition of anonymity.
The official added that Japan doesn't want to escalate the situation and would add pressure on Beijing on the diplomatic front, like seeking support from countries like Britain and Canada.
Since China enacted the recent law which permits its coast guard to fire on foreign vessels and demolish structures built in disputed waters, the number of Chinese coast guard vessels that enter Japanese waters has increased, according to the Japan Coast Guard.
Last month, a ruling party member in Japan said that Japan Coast Guard could directly fire a weapon against foreign official vessels aiming to land on the Senkaku. This came after two Chinese Coast Guard vessels repeatedly entered Japan's territorial waters. The Japan Coast Guard said two other Chinese vessels, one armed with an autocannon, were also spotted just outside Japan's territorial waters.
Defence Minister Nobuo Kishi said the country could "deploy self-defense forces if its coast guard could not handle the situation on its own" and that "coastguard-style standards might apply to the self-defense in terms of firing on foreign vessels."
Meanwhile, Chinese State Councilor and Foreign Minister Wang Yi downplayed the coast guard threat and said the "new law does not target any certain country and the law is fully in accordance with international law and practice."
U.S. Defense Department spokesman John Kirby said his recent remarks supporting Tokyo's claims over the sovereignty of the Islands were an "error". "There is no change to U.S. policy regarding the sovereignty of the Senkaku Islands," the press secretary said, hinting at Washington's position of neutrality over who has sovereignty over the uninhabited islets.
Days after he assumed power, President Joe Biden called up Japanese premier Yoshihide Suga and said that the U.S.-Japan mutual defense treaty applied to the disputed islands.
Biden expressed his unwavering commitment to the defense of Japan, including the application of Article 5 of the U.S.-Japan Security Treaty to the Senkaku islands," the White House said.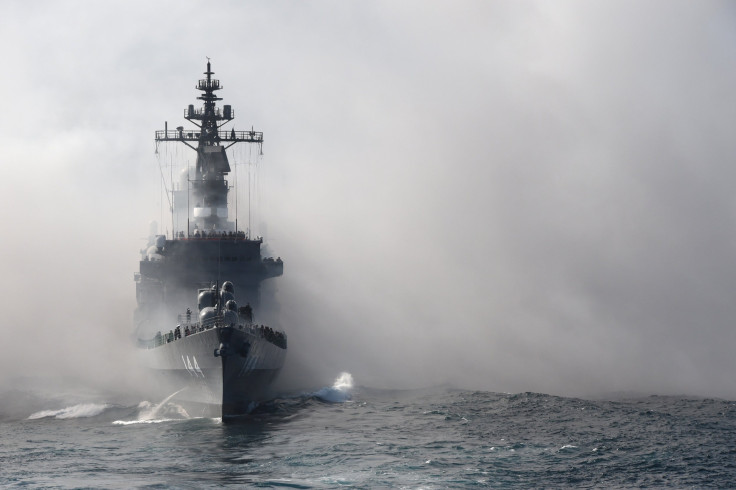 © Copyright IBTimes 2023. All rights reserved.
FOLLOW MORE IBT NEWS ON THE BELOW CHANNELS