Ebola Mali: WHO Says 'Emergency' In Country After Many People Exposed To Possibly Contagious Girl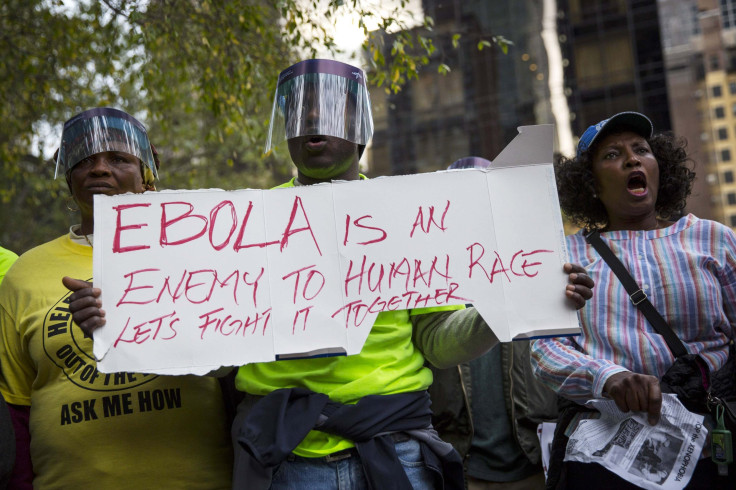 A two year-old girl, who tested positive for the Ebola virus in Mali, died Friday amid suspicion from the World Health Organization, or WHO, that she might have come in contact with several more people in the country. She had travelled from Guinea to Mali's western town of Kayes with her grandmother while she was ill and tested positive for the virus on Thursday.
The girl, whose name has not been released, was diagnosed with the virus in Kayes on Thursday, making Mali the sixth African nation to have a confirmed Ebola case and death. The WHO is monitoring 43 people, including 10 health workers, in Mali who are suspected to have come in contact with the girl. The organization has sent experts to Mali to help prevent the spread of the disease, which has killed nearly 4,900 people and has infected close to 10,000 people mostly in West Africa.
"In this moment of sadness, the government would like to express its condolences to her family and reminds the population that maintain very strict hygiene rules remains the best way to contain this disease," Mali's government said in a statement, according to the Telegraph.
Authorities from the United Nations fear that Mali, one of the poorest countries in the world, may struggle to control the spread of the disease. The WHO said that an investigation into the girl's case showed that she had already started showing symptoms before being taken to Kayes, making her contagious and raising the risk of more people being infected.
"The WHO is treating the situation in Mali as an emergency. The child's symptomatic state during the bus journey is especially concerning, as it presented multiple opportunities for exposures -- including high-risk exposures -- involving many people," the WHO said in a statement Friday, adding: "Key staff from WHO and the U.S. Centers for Disease Control and Prevention (CDC) were already in Mali assisting with the country's preparedness measures, should an imported case occur."
© Copyright IBTimes 2022. All rights reserved.
FOLLOW MORE IBT NEWS ON THE BELOW CHANNELS