Ebola Outbreak 2014: UN Agency Says Travel Bans Not Helpful, Actually Making Problem Worse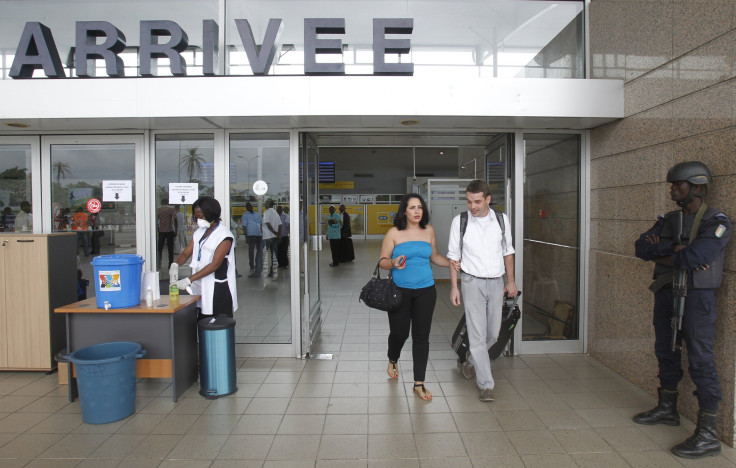 In the midst of the largest-ever Ebola virus outbreak in West Africa, regional officials have imposed a series of travel bans in affected areas. The measures are meant to help contain the disease but actually are causing more problems for international organizations trying to send equipment and health workers to needy areas.
In addition, African tourism is taking a big hit from what analysts say is an over-reaction.
"Air travel to the affected countries should not be canceled or restricted," Dan Epstein, a spokesperson for the World Health Organization (WHO), a United Nations agency, told International Business Times. "It's actually making the problem worse."
The Ebola virus has already killed more than 2,000 people in Guinea, Liberia and Sierra Leone since it first appeared in March. Health workers have had difficulty getting medicine to victims. But as more countries impose travel bans and airlines cancel service to affected areas, health workers' jobs get harder and more expensive.
"Logisticians are just tearing their hair out," Epstein said, referring to those who create and implement plans for getting help to those in need.
He said that even the WHO Director General Margaret Chan and David Nabarro, the U.N. secretary-general's special representative on Ebola had trouble getting where they needed to go and had to take especially long routes without the help of airlines.
"We have to lift all restrictions," he said. "Otherwise what are we going to do? Run U.N. flights into those countries? The U.N. doesn't really have that capability."
A handful of airlines and African countries have effectively isolated Guinea, Liberia and Sierra Leone, the three countries most hard-hit by the Ebola outbreak. British Airways, Emirates and other carriers have also cancelled service to affected countries. South Africa and Kenya have both banned travelers from the region.
However, the majority of airports are screening all passengers who come in from affected areas, and so should be able to detect and control any sick passengers immediately. The U.S. Centers for Disease Control and Prevention, like other health organizations, has issued an extensive list of guidelines to help airline staff detect and control possible cases.
Regardless, "there's a huge fear factor involved. People are deathly afraid of Ebola and want to isolate themselves," Epstein said.
That fear is a problem not just for health workers, but businesses around the continent, not just in the affected areas.
"For sectors such as tourism, foreigners may not discriminate and countries even in other regions of Africa may be lumped together with the three West African countries," Amadou Sy, Africa economist at the Brookings Institute, said.
Recently, Korean Air Lines canceled its flights to Nairobi because of Ebola fears. Tour operators in Tanzania, which is more than 3,000 miles away from the outbreak and on the opposite coast of the continent, told the Wall Street Journal that they had received cancellations because of the outbreak.
© Copyright IBTimes 2023. All rights reserved.