Ebola Outbreak 2014: US Airport Screenings Won't Keep People With Ebola From Traveling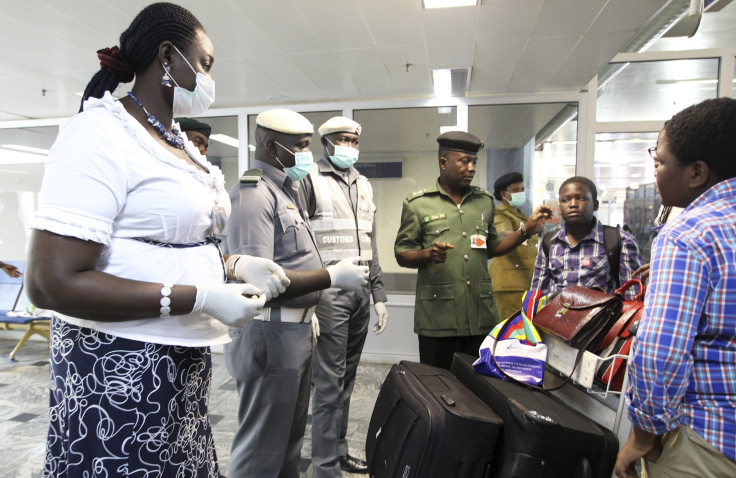 When Liberian citizen Thomas Eric Duncan was hospitalized in Dallas for Ebola infection after having entered the U.S. just days earlier, it typified many health officials' worst fears that someone with Ebola could board a plane undetected and possibly spread the virus to new areas. To ease public concerns, the U.S. government said Monday it would step up passenger screenings in the U.S. and Africa in an attempt to head off anyone traveling with the virus before they can reach new soil.
However, screening measures like using thermometers to detect fevers or "visual inspections" are limited and only work if someone has symptoms, health experts said. Ebola can lie dormant for three weeks before symptoms occur, and several diseases have warning signs similar to Ebola. Pathologists familiar with the Ebola virus say determining if someone with a fever has Ebola or another fever-inducing infection would be a nightmare.
"Maybe you can spot a sick patient, but the chances of them having Ebola are outweighed by the possibility of other infectious diseases" like malaria and Typhoid fever, both of which are endemic to Africa and produce symptoms similar to Ebola, Michael Misialek, associate chair of pathology at Newton-Wellesley Hospital in Newton, Massachusetts, told International Business Times. Health screening in airports is "a step in the right direction, but how useful it is, I think it's minimal," Misialek said.
The Centers for Disease Control and Prevention is expected to outline the tighter screenings for Ebola at U.S. airports this week. The focus will likely be on increased entry screenings, in which passengers arriving in the U.S. are checked for temperature and questioned about their recent health history before disembarking, The Hill reports. The U.S. Coast Guard will also begin contacting ships that have recently been to countries affected by Ebola to ask whether passengers have symptoms, according to the Associated Press.
At Conarky International Airport in Guinea, travelers are requested to fill out a questionnaire about any symptoms they have as well as whether or not they had any contact with an Ebola patient. The airport screens about 3,000 people weekly, including passengers and airport staff, according to the World Health Organization. Exit screenings were organized by the WHO. Five to 10 people are prevented from flying each week because of elevated body temperature. Doctors examine at the airport, and they are transported to the city's main hospital for testing, if necessary.
"Completing a questionnaire and taking the temperature is the standard method of screening for Ebola and many other communicable diseases," Anthony Evans, chief of the Aviation Medicine Section of the International Civil Aviation Organization's Air Navigation Bureau, told IBTimes over email. However, "there are no practical methods of which I am aware for detecting an individual who is asymptomatic, but incubating the disease."
Previous efforts to use thermal scanners to detect travelers carrying infectious disease did not work as well as health officials at the time had hoped. Years ago, during the outbreak of H1N1 virus, or swine flu, in China, several Asian countries attempted to identify and intercept travelers who might have been infected with the virus. However, research later showed that the efforts did little to slow the introduction of the virus into new areas. A study found that for every person identified with the virus, 14 others infections entered the country undetected.
Some U.S. officials have called for strict travel bans on people coming from countries with Ebola, something the Obama administration has said they will not pursue. "Whatever they do, they have to make sure if they spot someone who might have been exposed, what they do with all the people they are in contact with, where they sequester them, et cetera," Sen. Charles Schumer, D-New York, said Tuesday.
As of Friday, more than 7,400 cases of Ebola have been confirmed or suspected in Guinea, Liberia and Sierra Leone, according to the World Health Organization. Some 3,431 have died. The key to minimizing risk from Ebola in countries outside West Africa, Evans said, is to minimize the number of infections in those countries and educate people about the dangers of traveling abroad.
© Copyright IBTimes 2023. All rights reserved.