Ebola Outbreak: Death Toll Poised To Break Record By September 1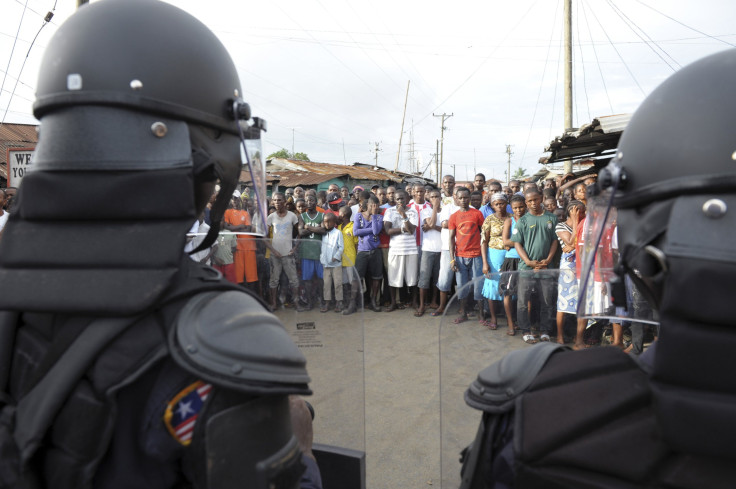 The number of people dying in West Africa from the ongoing Ebola outbreak is poised to surpass the total number of people to ever have died from the virus in just 10 days, according to World Health Organization figures. Up until sometime in early 2014, the Ebola virus had killed 1,548 people since being discovered in 1976. As of Monday, Ebola had killed more than 1,350 people across West Africa in the five months since the outbreak was first declared there. Another 1,000 people could be dead by the end of October if the death rate continues at its current pace.
Despite an influx of money, materials and personnel, an average of more than 25 people died each day this August in Guinea, Liberia, Sierra Leone and Nigeria, according to the latest WHO figures. That rate has nearly doubled since July, when 13 people on average died each day.
Doctors Without Borders officials said it "can't speculate on numbers and outbreak patterns," but President Joanne Liu said last week her organization and others will need to remain in the region for at least "six months, and I'm being, I would say, very optimistic."
Even more troubling, the ongoing crisis might be underestimated by as much as 20 percent, because many deaths and infections go unreported, either out of fear or denial, or because those infected live in hard-to-reach rural areas, Joseph Fair, a special adviser to Sierra Leone's Health Ministry, told NPR.
Of all four countries battling outbreaks, Liberia faces the toughest road ahead. In just two days in August, 95 Liberians died and 126 were reported infected, and government officials ordered the complete quarantine of an entire neighborhood in Monrovia on Wednesday. That sparked a violent protest that prompted police to use tear gas and live ammunition to control the crowd.
"We have been unable to control the spread due to continued denials, cultural burying practices, disregard for the advice of health workers and disrespect for the warnings by the government," President Ellen Johnson Sirleaf said on Tuesday while defending the quarantine.
The health care response has been further complicated by the rainy season, which muddies up the rural dirt roads workers traverse to reach isolated, affected communities where the ongoing outbreak and nearly all of those before it have started.
There are some promising signs in the fight ahead. Aid organizations and state governments have launched a massive public information campaign to raise awareness about the spread of Ebola that has helped defeat taboos, superstitions and downright denial among the public over the epidemic. The rising death toll has also likely played a part in fighting the outbreak.
"What I've seen is that there has been a clear shift," WHO Risk Communication Officer Aphaluck Bhatiasevi told International Business Times. "In the beginning, people were not accepting that there was an outbreak. Right now people know there is Ebola. … Their reaction is natural. People are scared, afraid and want to know what to do. … And they recognize that when their loved ones are sick, they do need help."
© Copyright IBTimes 2022. All rights reserved.
FOLLOW MORE IBT NEWS ON THE BELOW CHANNELS