Ebola Outbreak: Health Experts Panel Criticizes WHO For 'Slow' Response To Epidemic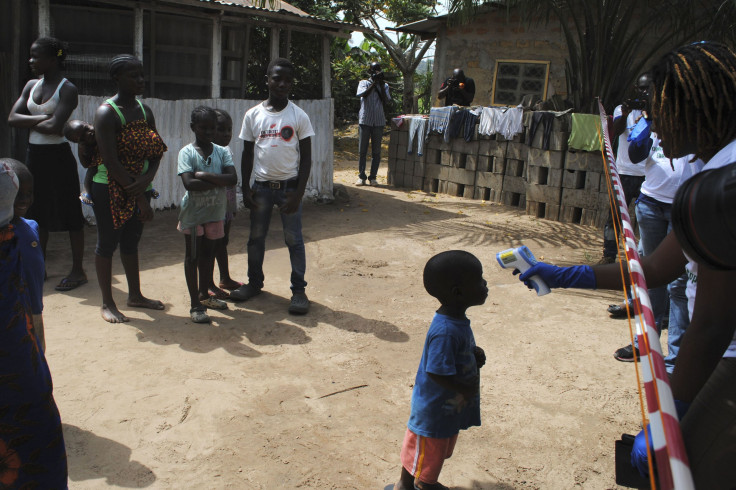 The World Health Organization's response to the Ebola outbreak in Africa was "slow," causing unnecessary suffering and deaths, an independent panel of global health experts said, in a report, Monday.
The panel, convened by Harvard University's Global Health Institute and the London School of Hygiene & Tropical Medicine, said a lack of leadership and accountability resulted in the WHO's failure to tackle the epidemic in time. The experts mainly criticized the organization for delaying its response and a decision to declare Ebola a public health emergency, after Guinea and Liberia alerted the health agency of the outbreak.
"People at WHO were aware that there was an Ebola outbreak that was getting out of control by spring … and it took until August [2014] to declare a public health emergency … Those were precious months," Professor Ashish Jha, director of HGHI and co-chair of the panel, said, in a statement.
The first Ebola cases were recorded in a remote area of Guinea where no prior outbreaks were reported. Over 27,860 people in the African countries of Guinea, Liberia and Sierra Leone were also affected and about 11,281 died from the virus outbreak, which began in December 2013.
Furthermore, according to the report published in the Lancet journal, WHO did not seek help from other global organizations "despite ample evidence the outbreak had overwhelmed national and non-governmental capacities," when the outbreak entered its second phase in March 2014. Last August, the World Bank pledged $200 million to address the outbreak and many countries issued travel restrictions. A third phase of the epidemic began in July.
The panel also called for measures to ensure such failures did not happen in future.
"We need to strengthen core capacities in all countries to detect, report, and respond rapidly to small outbreaks, in order to prevent them from becoming large-scale emergencies. Major reform of national and global systems to respond to epidemics are not only feasible, but also essential so that we do not witness such depths of suffering, death, and social and economic havoc in future epidemics," Peter Piot, LSHTM's director and the chair of the panel, said.
The panel proposed 10 major reforms, including strengthening incentives for the early recording of epidemics, and providing scientific reasons for trade and travel restrictions. It also proposed the formation of a consolidated center that would be responsible and accountable for dealing with disease outbreaks. The experts also proposed a transparent, apolitical committee that would be in charge of declaring emergencies.
"The human misery and deaths from the Ebola epidemic in West Africa demand a team of independent thinkers to serve as a mirror of reflection on how and why the global response to the greatest Ebola calamity in human history was late, feeble, and uncoordinated," Liberian panel member Mosoka Fallah of the campaign group Action Contre La Faim International, said.
© Copyright IBTimes 2023. All rights reserved.
FOLLOW MORE IBT NEWS ON THE BELOW CHANNELS