Sierra Leone Counts Down Until Ebola-Free Declaration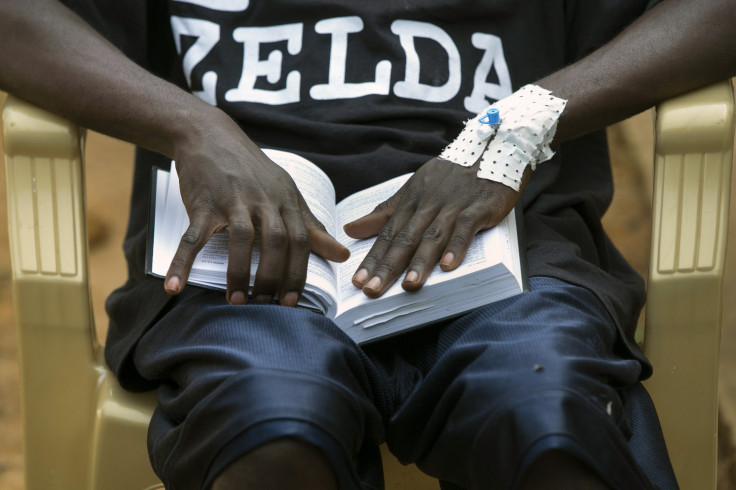 Saturday is heralded as marking a new chapter for Sierra Leone, as the West African nation signals the 42nd day without a single declared case of Ebola, Public Radio International reported Friday. Under the World Health Organization's standards, this means Sierra Leone will be considered Ebola-free.
"It's excitement all around, in the north, the south and the east and the west," the BBC's Umaru Fofana said, as quoted by PRI. "People are really counting down — virtually everyone is looking at their clocks, and their watches. Counting the hours! It's been like, forever. People are holding their breath."
Ebola has claimed the lives of nearly 4,000 people in Sierra Leone. In Freetown, the capital, the milestone is expected to be recognized with a vigil and reading aloud of the names of 200 healthcare workers who died while combating the virus.
"I feel very good, I feel very blessed, I feel very relieved from the frustration that I was having. It's like a deliverance to me," said Reuben Koroma of the Sierra Leone Refugee All Stars, one of Africa's top touring bands, PRI reported. "Ebola is really like a stumbling block. It stopped the interaction of people. When people interact, that's how they do better things, and developmental projects for example, so it was bad, really. It claimed the lives of thousands of people in Sierra Leone."
Sierra Leone's neighboring countries still have cases of the virus, however, which could pose a risk. Guinea has not been declared free of the virus yet, and roughly 10,000 people are estimated to cross the Sierra Leone-Guinea border every day, according to Fofana.
In the world's worst recorded outbreak of Ebola, the virus has infected more than 28,500 people and killed 11,300 in Guinea, Liberia and Sierra Leone since December 2013, Reuters reported. The deadly virus was discovered in 1976.
© Copyright IBTimes 2022. All rights reserved.
FOLLOW MORE IBT NEWS ON THE BELOW CHANNELS