Ebola Outbreak: Husband Of Spanish Nurse, The First To Contract Ebola Outside Of West Africa, In Quarantine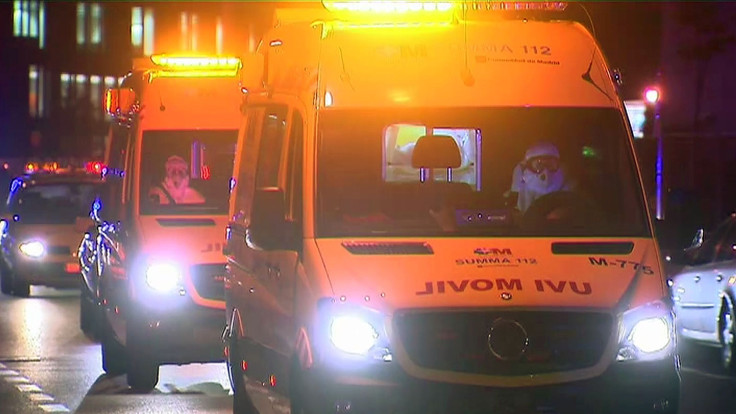 The husband of a Spanish nurse who became the first person to contract the Ebola virus outside West Africa is now in quarantine, Mercedes Vinuesa, the head of Spain's public health service, announced Tuesday.
Vinuesa told the country's parliament that authorities were preparing a list of people who could have come into contact with the nurse so they can be monitored for symptoms, the Associated Press reported. The nurse, who is currently in stable condition, had helped treat both Spanish priests who were sent back to Madrid after contracting Ebola in Africa. One of the priests succumbed to the disease late last month while the other is being treated at a Madrid hospital.
According to Spanish officials, they are yet to determine how the nurse -- whose name has not been released but was identified as married with no children -- contracted the virus, which has spread through Guinea, Sierra Leone and Liberia since March, and killed more than 3,400 people.
The nurse was part of a specialist team that treated the elderly priest named Manuel Garcia Viejo in a Madrid hospital designated for treating Ebola patients. She then went on a holiday immediately after the priest died on Sept. 25, and began feeling sick on Sept. 30, Reuters reported, citing Antonio Alemany, the head of Madrid's primary health care services.
"This was a preliminary notification and Spain is doing an intensive investigation into the mode of transmission and into the contacts of the nurse," Reuters quoted a WHO spokeswoman as saying.
© Copyright IBTimes 2023. All rights reserved.