Ebola Outbreak: IMF Approves $130M To Fight 'Unprecedented Epidemic'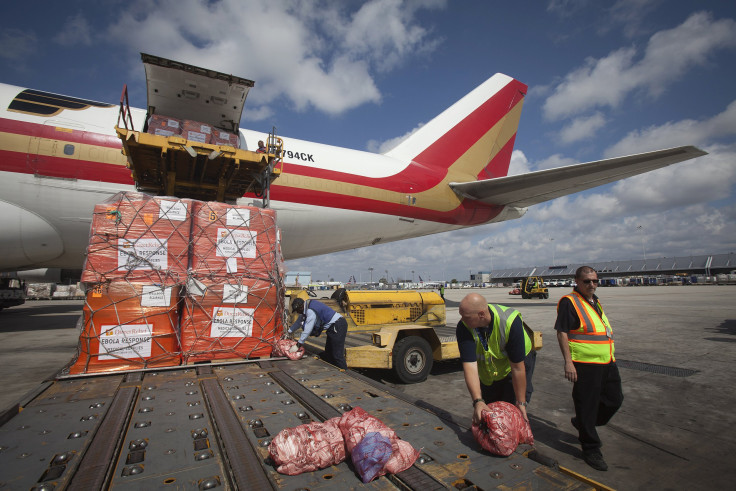 The International Monetary Fund has approved an additional $130 million in immediate aid to Guinea, Liberia and Sierra Leone to combat the growing threat of Ebola in the region, the agency said in a statement Friday. The emergency assistance comes on top of what the agency already provides to these countries under existing programs.
"The Ebola outbreak in Guinea, Liberia, and Sierra Leone has already cost too many lives," IMF Managing Director Christine Lagarde said. "The governments … requested IMF support to enhance their efforts to contain this unprecedented epidemic that is disproportionately affecting the most vulnerable in their populations."
Lagards said the Ebola outbreak could also have economic consequences for these countries. Experts have warned that the outbreak will affect the already fragile markets of Guinea, Liberia and Sierra Leone, where the virus has claimed nearly 3,000 lives and is escalating. "The future of the region and hard-won economic and health gains for millions hang in the balance," World Bank President Jim Yong Kim said earlier this month.
Humanitarian groups have sent nearly $6 million worth of medical supplies to West Africa in the last week. The airlift began leaving John F. Kennedy International Airport in New York on Sept. 20. The shipment included antibiotics, oral rehydration solution, gloves, masks and gowns, among other things. The United Nations said as much as $1 billion in international aid is needed to fight the Ebola outbreak.
© Copyright IBTimes 2023. All rights reserved.