Ebola Outbreak: Global Response To Crisis In West Africa Has Moved At 'Turtle' Pace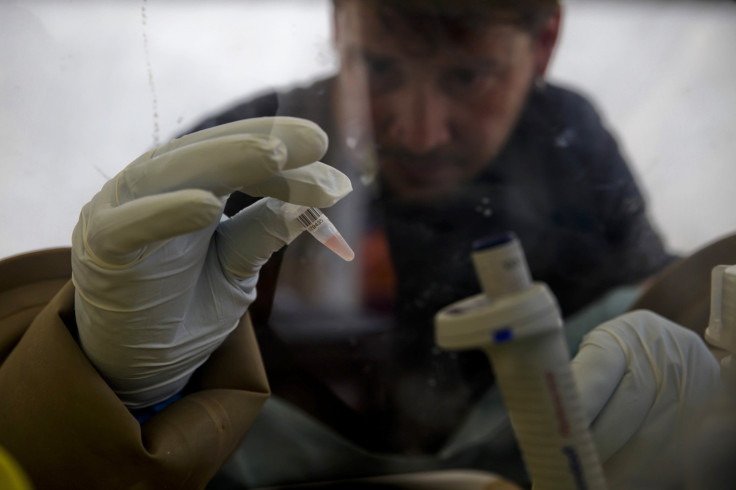 The message from leading health officials around the world is clear: The global response to the Ebola outbreak in West Africa has been slow, at best. Aid has either not arrived swiftly enough or not shown up at all, according to Doctors Without Borders President Joanne Liu.
Despite world leaders' guarantees that supplies are on their way, health workers in West Africa haven't seen those promises fulfilled, Liu said. "We still don't have enough beds in isolation," Liu told NPR. "We still do not have enough actors. ... So, yes, everybody in their intentions is moving fast, but in the field we are moving at the speed of a turtle."
United Nations officials have pledged to provide 2 million sets of personal protective gear to the region for health workers, who are particularly at risk for contracting the deadly virus. The agency is also sending nearly 500 vehicles and five helicopters, according to the U.N.'s Anthony Banbury, who commands the Ebola emergency operations center. However, the agency wasn't clear on how long it would take for supplies to reach people on the ground, according to NPR.
U.S. President Barack Obama echoed Liu's sentiment at a U.N. meeting devoted to the Ebola crisis in New York on Thursday. "There is still a significant gap between where we are and where we need to be," Obama said during the meeting. "We know from experience that the response to an outbreak of this magnitude has to be fast, and it has to be sustained. It's a marathon, but you have to run it like a sprint." He called on countries to provide air transportation and medical evacuation services to the region.
The Pentagon has said it will build a field hospital and treatment units in Liberia, Guinea and Sierra Leone as well as provide up to 3,000 U.S. troops. So far, more than 2,800 people across West Africa have died from Ebola. Estimates put the number of people who could become infected at as many as 1.4 million by January.
© Copyright IBTimes 2022. All rights reserved.
FOLLOW MORE IBT NEWS ON THE BELOW CHANNELS