Ebola Outbreak: Nigeria Declares A State Of Emergency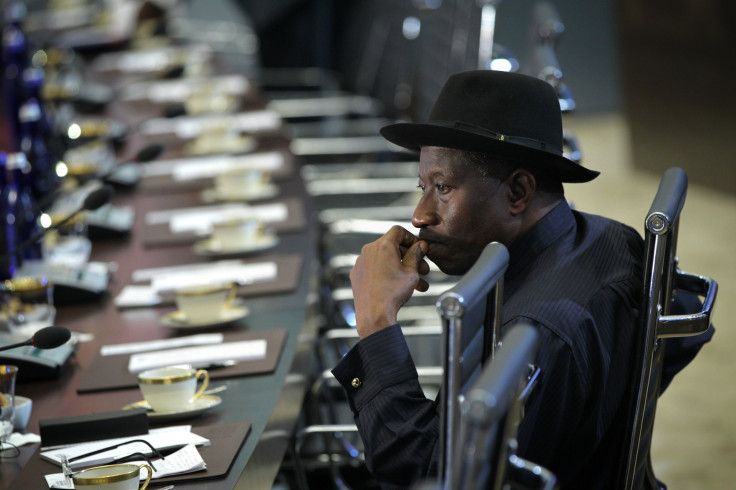 Nigerian President Goodluck Jonathan declared a state of emergency Friday as the Ebola virus stakes its claim in Africa's biggest nation with seven confirmed cases and three deaths.
Jonathan approved $11.5 million in emergency funding to stop the spread of the virus in the continent's most populous nation. Nigeria is the third country behind Liberia and Sierra Leone to declare a state of emergency related to Ebola in recent days.
The virus apparently spread to Nigeria when 40-year-old Liberian-American consultant Patrick Sawyer became symptomatic during his travels from Liberia to Nigeria. He fell ill in the Lagos airport and later died in a Nigerian hospital. A Nigerian doctor and a nurse who treated him died on Monday and Wednesday, respectively.
Sawyer was reportedly under surveillance by the Liberian government, but still managed to board a plane that stopped off in Ghana and Togo before landing in Lagos, a city of 21 million people. Nigerian officials are monitoring more than a dozen people for the virus and estimated that 30,000 people could be at risk after being in contact with Sawyer during his travels.
Hours earlier, the World Health Organization declared Ebola to be a "public health emergency of international concern." WHO called the epidemic an "extraordinary event" and said "a coordinated international response is deemed essential to stop and reverse the international spread of Ebola."
At least 932 people have died and more than 1,400 people are infected with Ebola, which is three times as many as the next most deadly outbreak of the disease.
© Copyright IBTimes 2023. All rights reserved.