Ebola Outbreak: Parents Concerned About West African Roommates, Universities Boost Health Screenings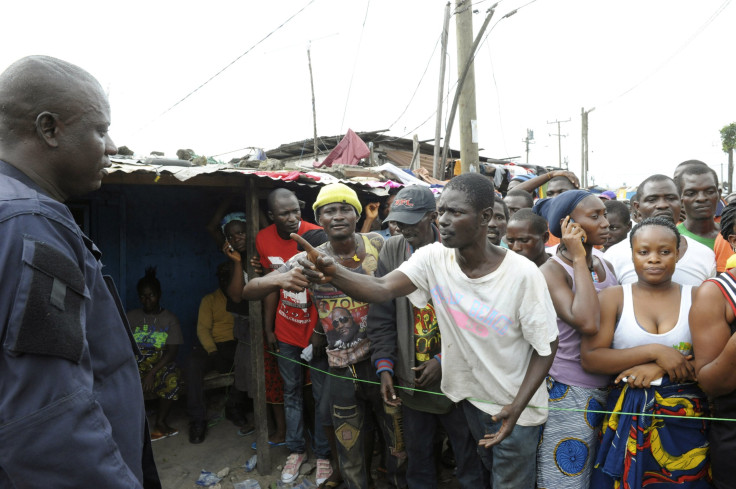 Some parents of U.S. college students are worried about their kids rooming with students from West Africa, fearing that it could put them at risk for Ebola, The Associated Press reports. The outbreak of the virus in Guinea, Liberia, Nigeria and Sierra Leone has prompted several U.S. universities to subject West Africans studying in the U.S. to additional health screenings.
"Parents are comforted to know that there is a screening process, that we are alert for it, that we are prepared for it," Robert Palinkas, director of the University of Illinois, which expects to enroll around 30 students from Nigeria this fall, told the AP. "We're doing everything we can without infringing on the rights of anybody to make sure their son or daughter is going to have the lowest risk possible."
U.S. colleges currently enroll around 10,000 students from West Africa, the majority of whom come from Nigeria. The Ebola outbreak has killed some 1,552 people in the four West African countries where the virus has spread.
The U.S. Centers for Disease Control and Prevention does not have guidelines for how colleges should health screen their students in regard to the deadly virus, but some states like North Dakota and South Carolina have adopted recommendations for university administrators. Colleges have begun checking the temperatures of students arriving from West Africa and talking to them about Ebola.
The Ebola virus is contracted strictly through direct contact with the bodily fluids of an infected person. There is no known cure for Ebola, and death rates remain high, but scientists have made several strides in treating those sick with the virus.
© Copyright IBTimes 2023. All rights reserved.