Ebola Outbreak: Survivors Of The Disease Suffering From Chronic Joint Pain And Eye Complications, WHO Says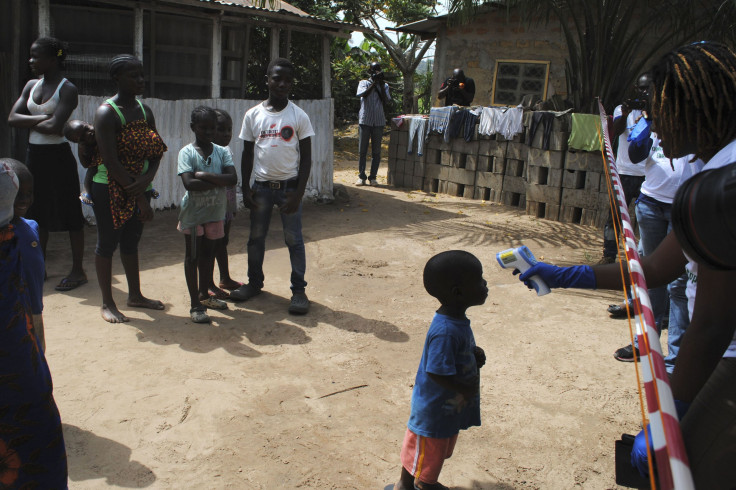 Ebola has left survivors with chronic conditions such as eye problems and joint pain, the World Health Organization (WHO) said Friday. These health issues could become worse, experts say.
"The world has never seen such a large number of survivors from an Ebola outbreak," Anders Nordstrom, a WHO representative in Sierra Leone who was a part of a five-day conference this week about Ebola survivors, said, Reuters reported.
Medical professionals said that the health of Ebola survivors was becoming "an emergency within an emergency."
"We have 13,000 survivors in the three countries [Guinea, Liberia and Sierra Leone]. This is new -- both from a medical and from a societal point of view," Nordstrom reportedly said.
About half of people who had the disease live with joint pain that can make them too debilitated to work, said Daniel Bausch, a member of the WHO clinical care team and an associate professor at the Tulane University School of Public Health and Tropical Medicine in New Orleans, USA Today reported. In addition, 25 percent of the survivors have eye complications that reportedly can lead to blindness if not treated.
According to Bausch, Ebola survivors have gone through psychological trauma.
Experts reportedly said that vision impairments among Ebola survivors might be attributed to the persistence of the virus in their eyes.
The WHO also reportedly said that Ebola survivors were subjected to less assessable but equally grave long-term problems, such as a spike in depression rates, post-traumatic stress disorder and social exclusion.
The recent outbreak of the disease was first reported in December 2013 and has affected more than 27,860 people in the African countries of Guinea, Liberia and Sierra Leone. Of them about 11,281 died, the WHO stated.
© Copyright IBTimes 2023. All rights reserved.