Ebola Virus Update: Obama To Withdraw Most Troops Fighting West Africa Outbreak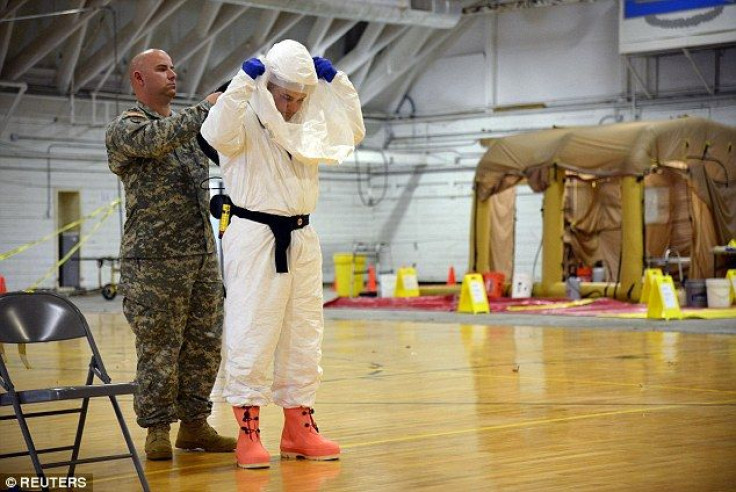 U.S. President Barack Obama will announce plans Wednesday to end the five-month military mission to stifle the spread of Ebola in West Africa. The U.S. military is expected to withdraw nearly all of the 1,300 American troops on the ground in the coming weeks, according to the Wall Street Journal.
Only 100 American military personnel are expected to remain in West Africa by the end of April, according to Reuters. The U.S. military set up laboratories in Ebola-affected countries such as Liberia, which have helped speed up testing to contain the outbreak. "We got a handle on Ebola a lot quicker than anyone expected," a defense official told the Wall Street Journal on Tuesday.
However, the United States is still providing funds and support for 10,000 medical professionals and staff working across West Africa to fight the deadly virus, according to the Wall Street Journal.
"We are encouraged by the declining number of new Ebola cases in West Africa, but remain concerned about a recent increase in cases in Guinea, and an inability to further reduce case counts in Sierra Leone," the White House said in a statement obtained by Reuters. "Moreover, given that a single case can lead to flare-ups of the virus, we must not lose focus."
Obama announced in September the deployment of 3,000 U.S. forces and nearly $500 million in funds for regions in West Africa most affected by the ongoing Ebola outbreak. As a precaution, the U.S. Defense Department has temporarily quarantined military personnel returning from West Africa, according to the Wall Street Journal.
There have been over 9,000 Ebola-related deaths and 22,800 total cases in Guinea, Liberia and Sierra Leone combined, which have been hit hardest by the outbreak, according to the World Health Organization.
© Copyright IBTimes 2023. All rights reserved.