ECB Cuts Key Interest Rate To 0.5% As Europe's Dire Economic Situation Shows No Sign Of Abating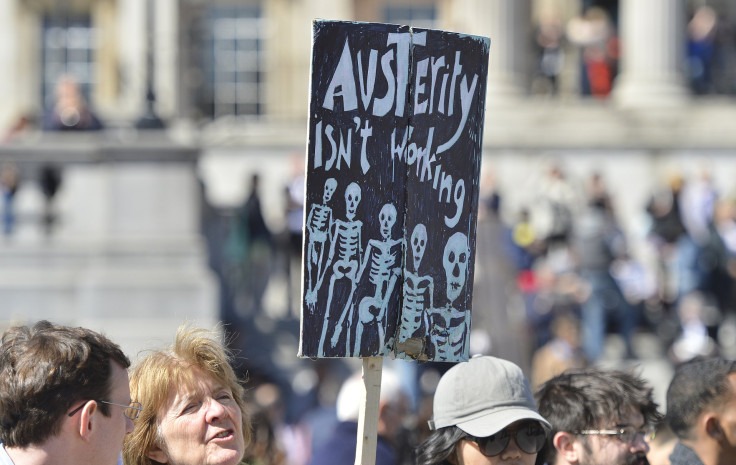 The European Central Bank on Thursday cut its main interest rate -- for the first time in 10 months -- to 0.5 percent in response to the euro zone's worsening economic crisis.
The ECB's governing council, which met in Bratislava, Slovakia, faced considerable pressure to cut its main interest rate.
The rate stood at an already low 0.75 percent, but unemployment continues to rise and manufacturing data on Thursday from Germany indicated contraction in the region's economic powerhouse. Combined, the bad news in recent weeks made the rate cut a no-brainer.
Here's what the ECB said this morning:
"At today's meeting, which was held in Bratislava, the Governing Council of the ECB took the following monetary policy decisions: The interest rate on the main refinancing operations of the Eurosystem will be decreased by 25 basis points to 0.50%, starting from the operation to be settled on 8 May 2013. The interest rate on the marginal lending facility will be decreased by 50 basis points to 1.00%, with effect from 8 May 2013. The interest rate on the deposit facility will remain unchanged at 0.00%."
Lowering the already-low interbank lending interest rate would ostensibly spur borrowing and investment.
"The ECB should focus on stimulating demand in the euro area's core," wrote Daiwa Capital Markets. "This is why an interest rate cut makes sense."
Germany's Purchasing Manager's Index (PMI), a key metric for gauging the health of a country or region's industrial sector, fell to 48.1 last month, from 49 in March. Readings below 50 indicate contraction. For the 17-nation euro zone the PMI fell slightly to 46.7 from 46.8, according to PMI compiler Markit.
Meanwhile, the Organisation for Economic Co-operation and Development (OECD) lowered on Thursday its forecast for one of the most crippled economies in the euro-zone, Italy, saying the economy would contract this year by 1.5 percent rather than 1 percent. Spain's woes continue, too, as it experienced its seventh consecutive quarter of contraction, and after its economy shrank by 2 percent in the first three months of the year.
The region's hardest hit economies aren't likely to see much change by dropping the rate to 0.5 percent, because banks in the hardest struck countries in southern Europe will still be worried about giving out business loans.
© Copyright IBTimes 2023. All rights reserved.