Economists warn of housing double-dip in 2011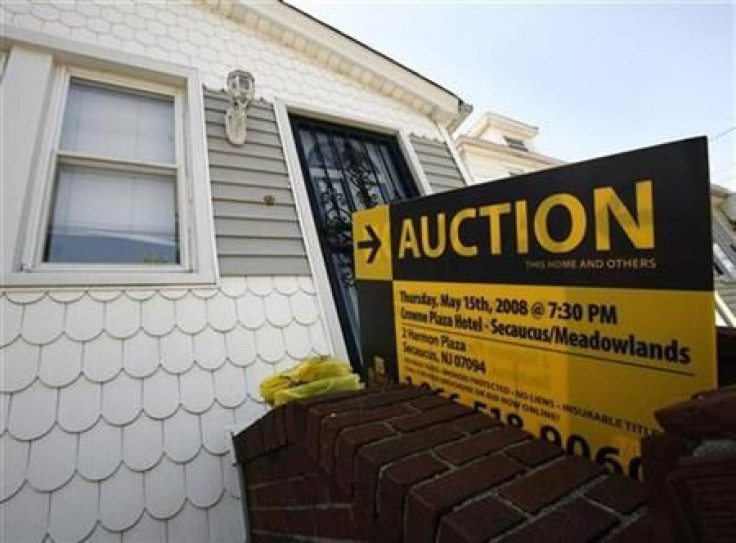 Housing remains a troubled sector in the economy even as recovery in other areas are picking up steam.
Instead of improving, housing has actually taken a turn for the worse as the S&P-Case-Shiller index, a leading indicator of housing prices in the U.S., has continued to slip in the latest readings. Houses in six metropolitan areas -- Atlanta, Charlotte, Miami, Portland, Seattle, and Tampa -- actually fell below their 2009 lows.
Some economists are warning that housing prices in general could double-dip and the price declines may accelerate in 2011.
Nouriel Roubini, the economist who famously predicted the subprime mortgage crisis, told CNBC last week that the housing market has already double dipped.
In 2011, he thinks housing prices will continue to fall for two principal reasons.
One, the federal homebuyer tax credits from early 2010 has stolen demand from the future because everyone who wanted to buy a home did so by April [of last year].
Two, the effective moratorium on foreclosure, caused by the mess with banks improperly documenting foreclosures, will eventually end and bring to the market a pent-up supply of foreclosed homes.
The shadow inventory of not-yet-foreclosed homes—due to the moratorium—will surge in 2011, he said.
Of course, weak economic growth is another factor that will contribute to the decline in housing prices.
Similarly, David Rosenberg, chief economist of Gluskin-Sheff, said the unsold existing housing inventory is 80 percent above the pre-recession norm at 3.7 million, which should put a serious downward pressure on housing prices.
He also told CNBC that because housing is such an important part of household balance sheets and consumer spending, a double-dip in this market is something that may materially impact the broader economy and prompt the federal government to step in once again.
Roubini, on the other hand, thinks even if housing double dips, the broad economy will still grow at 2.7 percent in 2011. He does, however, think this growth is below-trend and that the unemployment rate will remain above 9 percent.
Moreover, he warned that falling housing prices will cause more mortgages to go underwater and thus spark more defaults.
Even a 5 percent fall in home [prices] will push an extra 8 million [homeowners into] negative equity with [the] risk of millions walking away from their home, said Roubini.
Email Hao Li at hao.li@ibtimes.com
© Copyright IBTimes 2023. All rights reserved.